A trip to Japan would not be complete without visiting the magical city of Kyoto! This city full of ancient temples filled with spiritual traditions. Kyoto is with charming sites and so much natural beauty which makes it easy to fall in love with.
Are you are limited on time and only have a day to visit Kyoto like me? There is so much to see and do it's hard to decide where to go! I spent the first half of my day on the outskirts of the city exploring the ARASHIYAMA DISTRICT OF KYOTO.
HOW TO GET TO ARASHIYAMA
From Kyoto Station take the the JR San-In train for about 15 minutes to Arashiyama Station. From here I simply followed the signs to lead you to the temples and bamboo forest.
If you are not staying in Kyoto (like myself) you can do the day trip easily from Osaka by taking the JR train lines.
Arashiyama may look like a tourist trap on the main street, but if you head out to the hills there is plenty of natural beauty to enjoy. The most famous spot which you have probably seen all over instagram are the bamboo groves.
The best time to visit the bamboo forests are early morning/nights on weekdays. Or in the rain like I did. Even thought I was upset when I woke up to rain, I have to say having half the amount of tourists and listening to the rain fall on the bamboo was quite peaceful.

You will be unable to resist taking tons of photos, but you might be disappointed with the results: photos just can't capture the magic of the place.
GRAB A QUICK SNACK
In between the Arashiyama train station and the Bamboo Forest you will find a little food market with the most delicious Japanese sweet and savory treats. We couldn't resist grabbing a snack or two.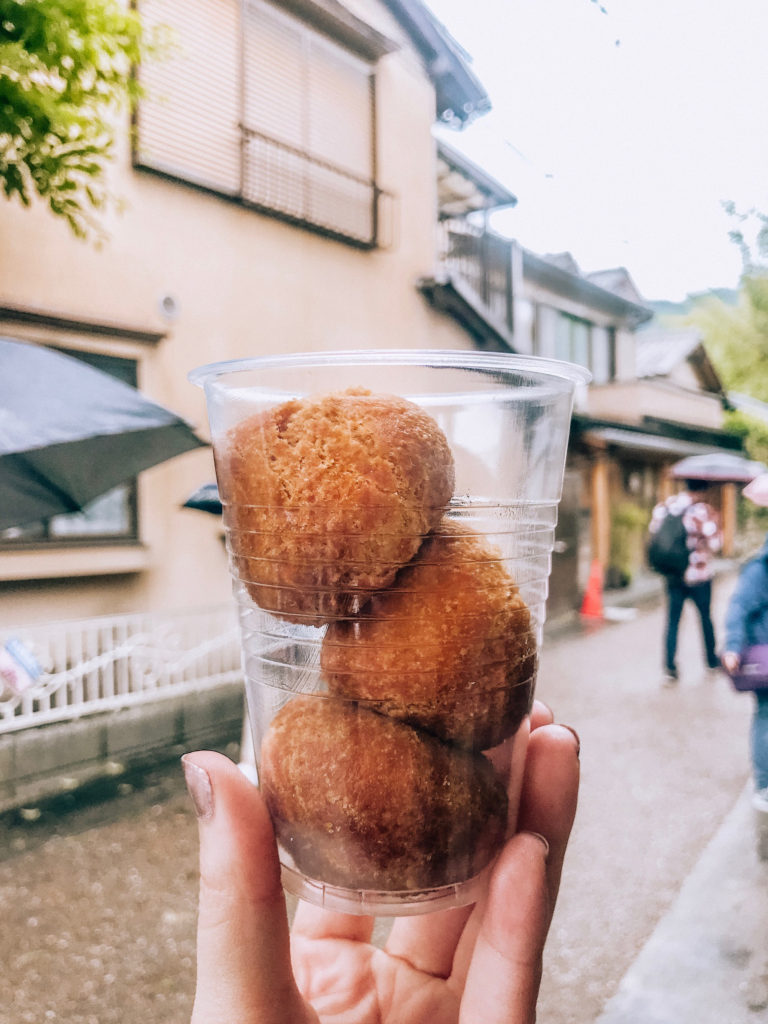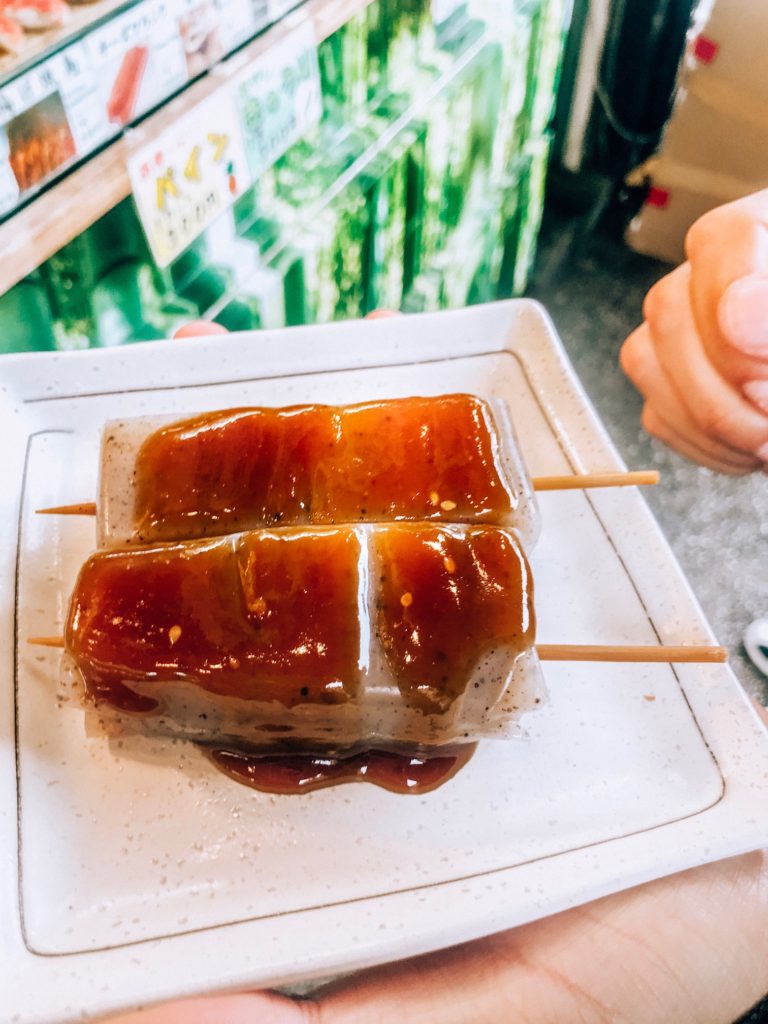 You may be wondering what is Konnyaku? The best way I can descripe it is by it's jello like consistancy and a flavorless taste. Although this description probably doesn't sound that appetizing I promise it's quite tasty 🙂
LIKE IT? PIN IT!


Let me know in the comments below if you are planning a trip to Arashiyama and tag me on Instagram @blondevoyagenyc so I can see your adventures.