Walking through the Fushimi Inari Gates felt like a dream! The endless trail of glowing orange surrounded by the forest was truly magical and surreal.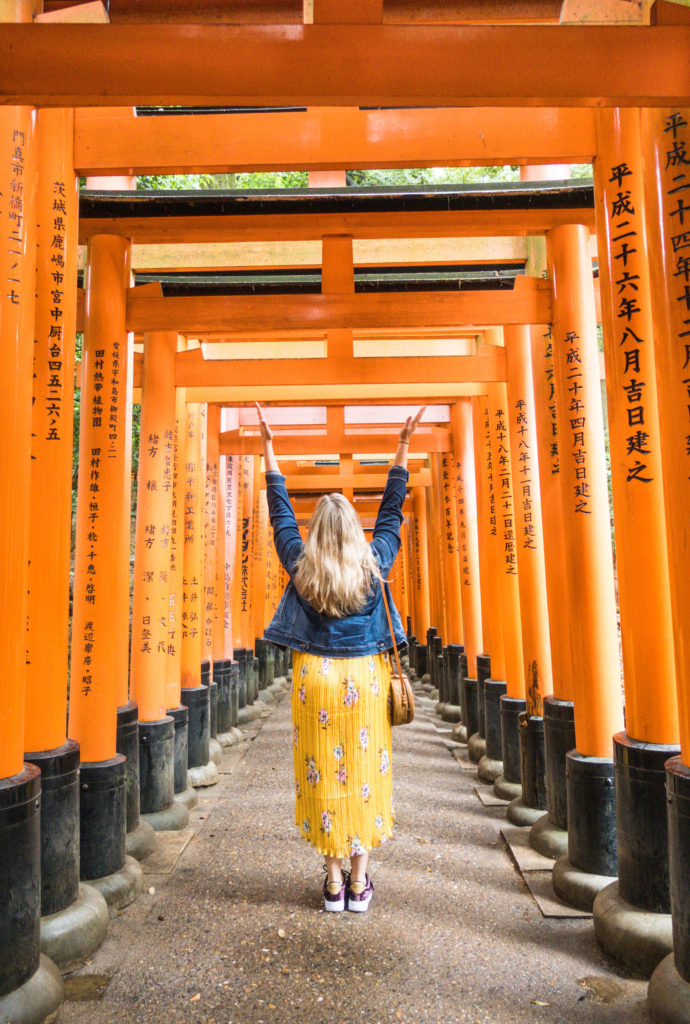 GETTING THERE
Fushimi Inari is located right outside the JR Inari Station, which is the second one from Kyoto Station right along the JR Nara Line. You can also reach this shrine can by a quick walk from Fushimi Inari Station along the Keihan Main Line.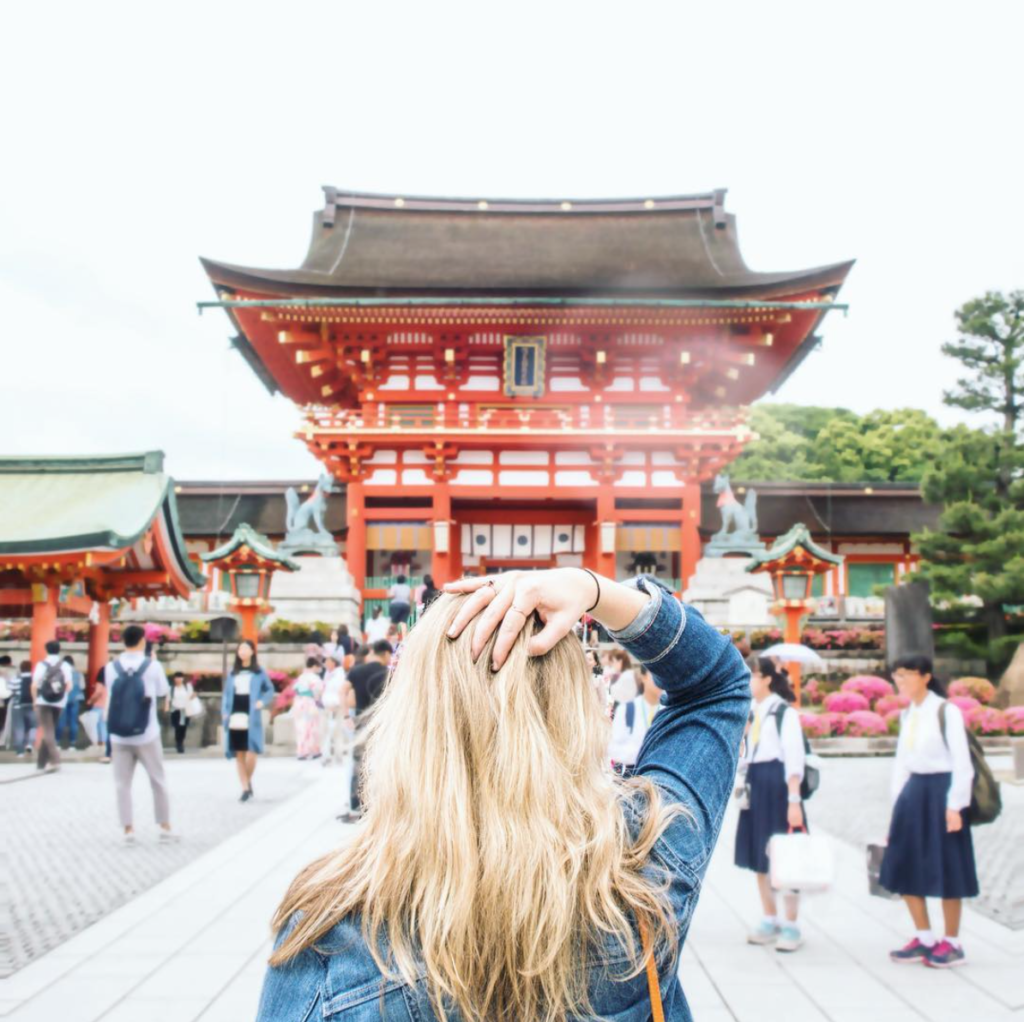 THE ENTRANCE
The main shrine that meets you at the entrance is nice enough, with it's stark red color and golden ornate details. But this is Kyoto, a city with hundreds of spectacular shrines and temples, and the main attraction is not the shrine itself but rather the pathway that starts behind the shrine.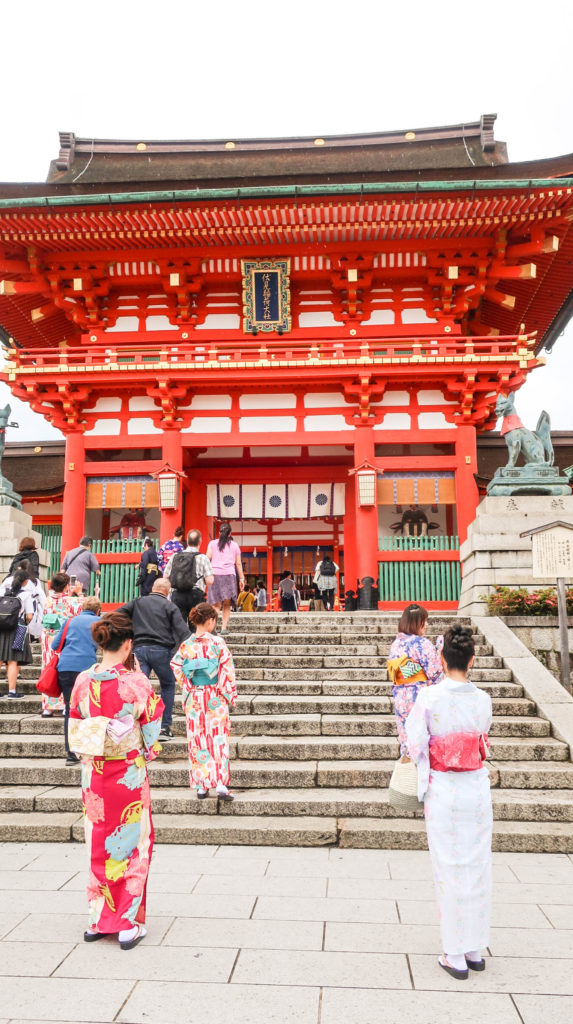 FUSHIMI INARI SHRINE
Is there any better way to immerse yourself in Japanese culture than dressing up in a kimono rental in Kyoto? I loved seeing all the women in kimonos 🙂 Although I didn't have time to do it in Kyoto I was able to dress up in a kimono in Osaka Castle.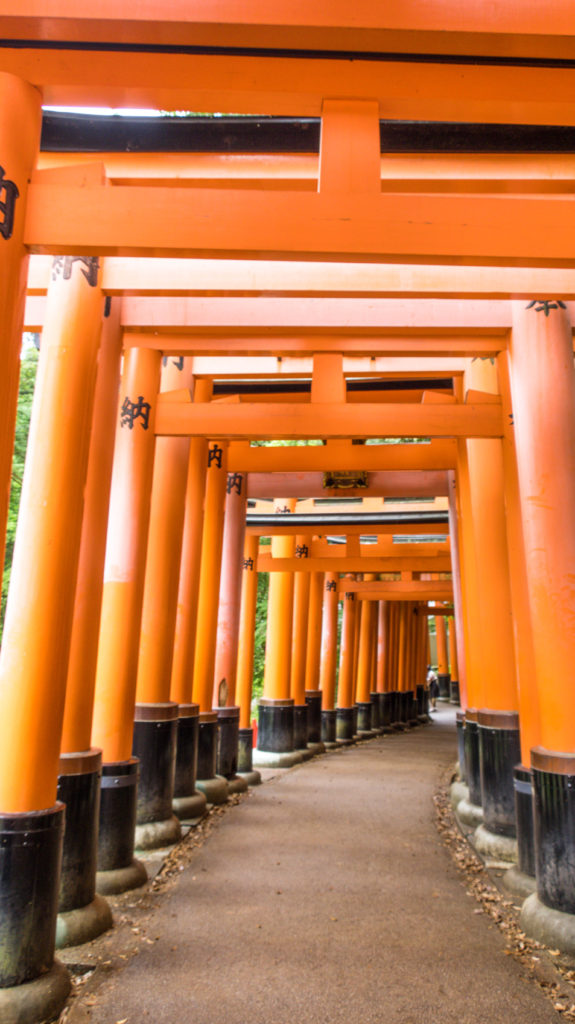 Fushimi Inari is most known for having thousands of orange coloured torii gates. The gates forms a tunnel that visitors can walk through on their way to the top of Mount Inari. You may be wondering like myself what is the significance of these gates?! Each gate has been donated by a person or Japanese business in the hopes of receiving good luck and fortune. The name of the donor can be found engraved in black ink on the back of each gate.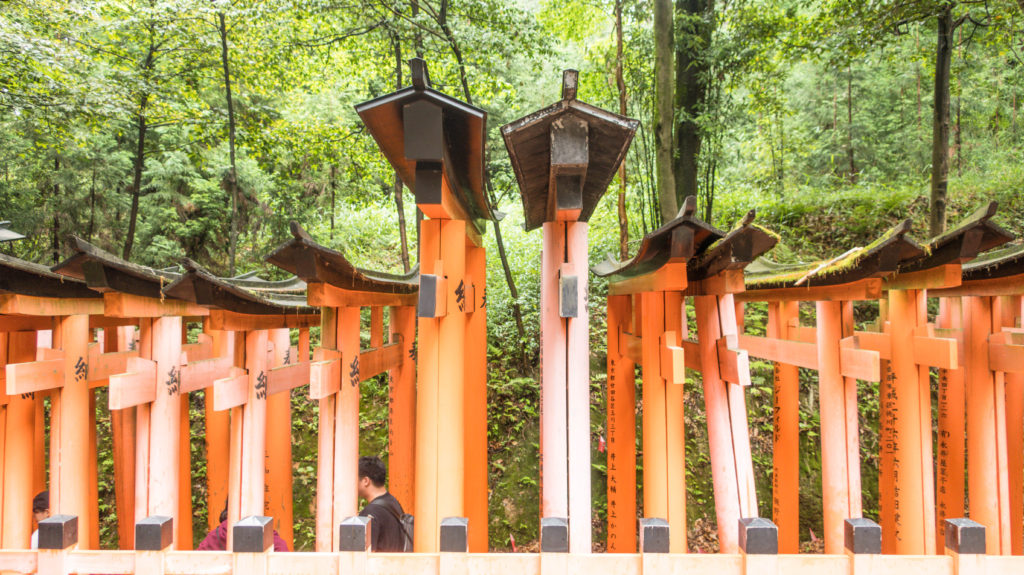 The hike to the summit of the mountain and back takes about 2-3 hours. It would be smart to wear comfortable shoes. My Nike Air's saved me! You are free to walk just as far as you wish before turning back. I took my sweet time...twirling around and just taking it all in. The gates are so peaceful and I loved walking off the beaten path and exploring fun side areas. I felt like I was in another world.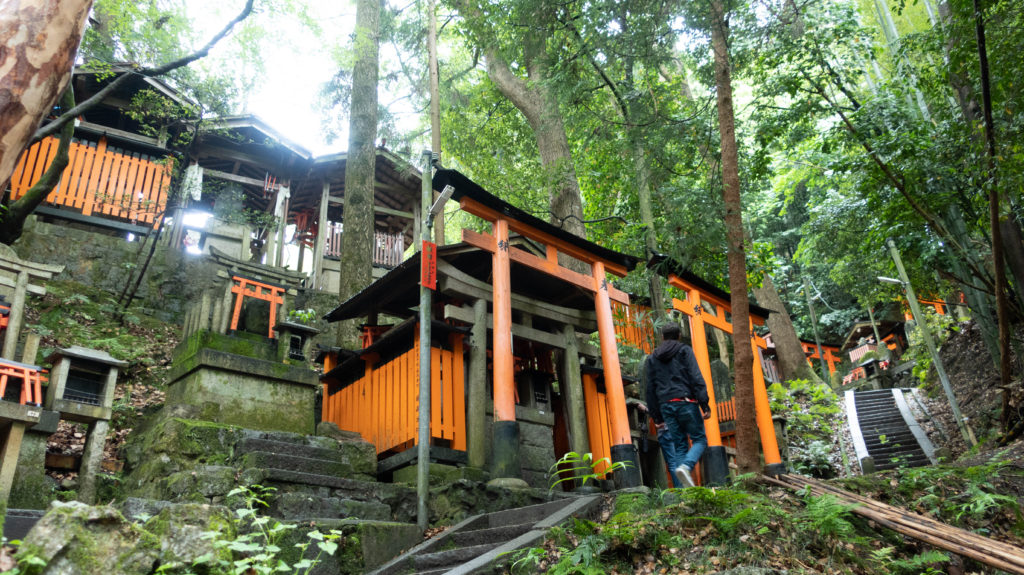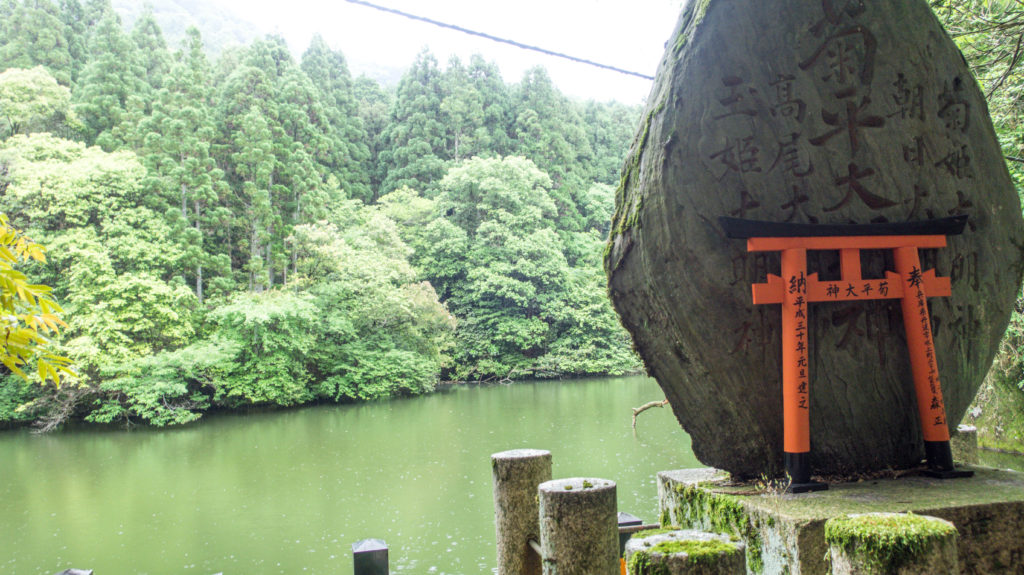 As you continue to hike along the way, you will find numerous smaller sized shrines stacked of miniature gates. I found out these shrines are donated by visitors! How cool is it to leave behind your very own shrine?!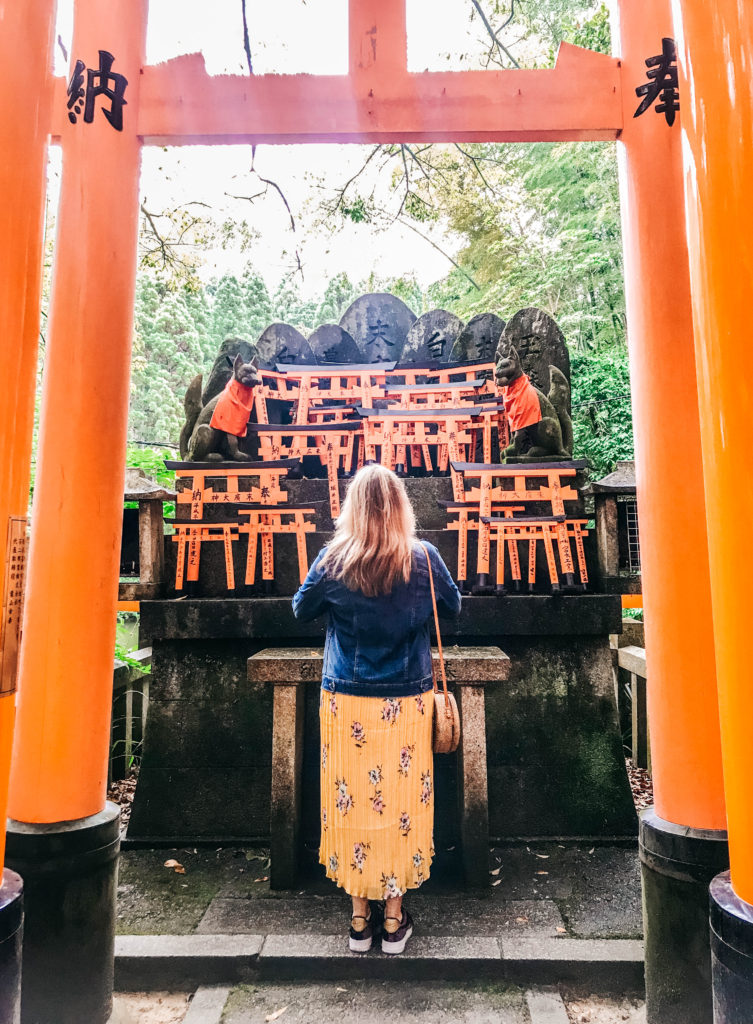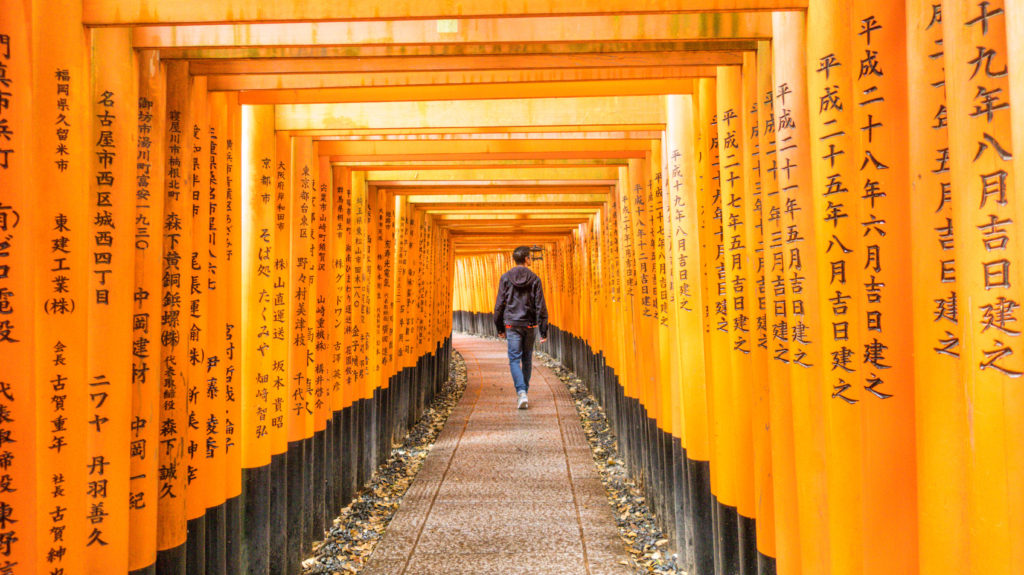 In some places the gates stand so close together that even the sunlight has a hard time getting through. They form a glowing orange tunnel that winds itself up the narrow mountain path.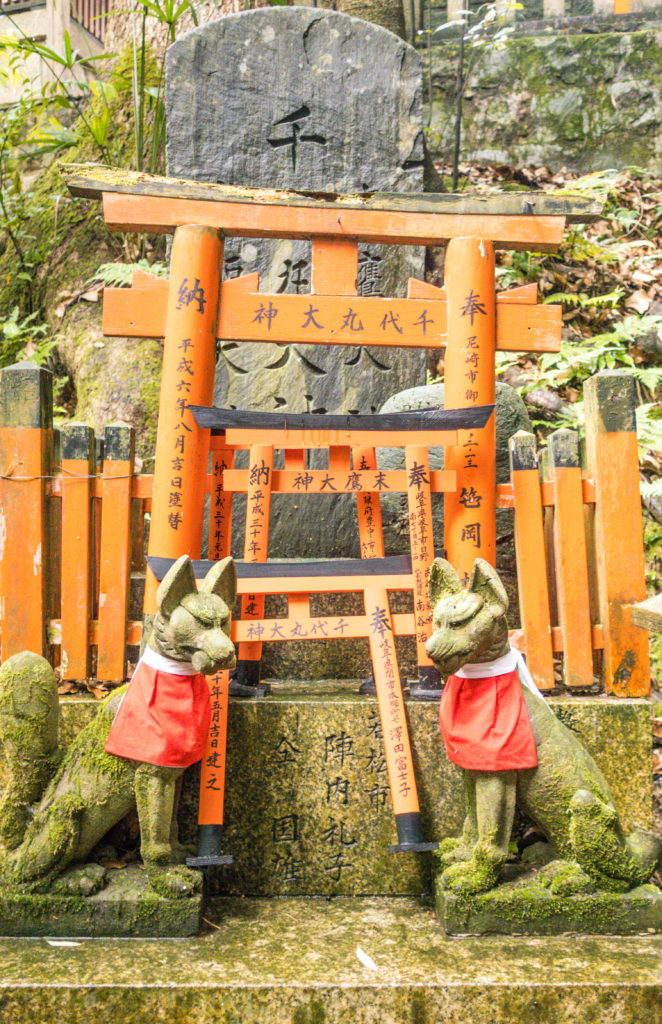 THE FOXES
After a few minutes of visiting Fushimi Inari Taisha you will notice that there are dozens of statues of foxes across the shrine grounds. What does this mean? Foxes, or kitsune in Japanese, are regarded as messengers of the gods, much like the deer of Nara Park in Nara.
LIKE IT? PIN IT!

Let me know in the comments below if you are planning a trip to Fushimi Inari Kyoto and tag me on Instagram @blondevoyagenyc so I can see your adventures.