Visiting London for the first time? Wondering what to see in London in a few days? Well I have got you covered! I've visited this amazing city 5 times and counting. London is one of the most treasured cities in the world to me. I'm always surprised at the endless opportunities it seems to offer.
1. BIG BEN AND THE HOUSES OF PARLIAMENT
If you're visiting London for the first time, chances are visions of Big Ben come to mind. A visit to London is not complete without a trip to Big Ben and the Houses of Parliament. Make sure to be there on the hour, when the legendary bell chimes.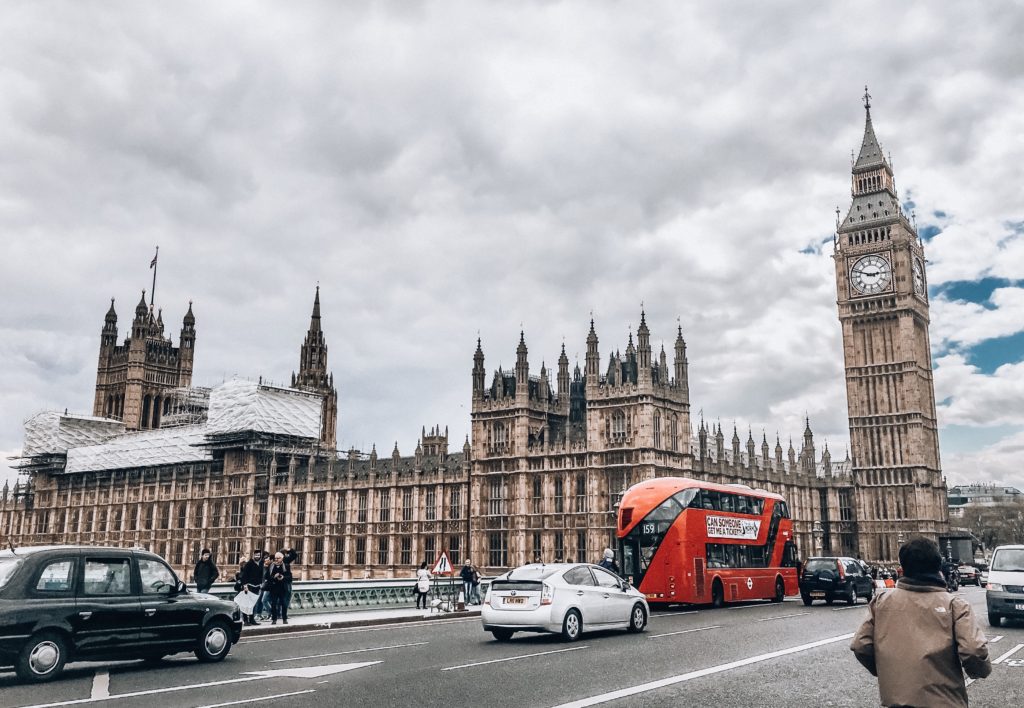 2. SNAP A RED TELEPHONE BOOTH PIC
The UK is known for its charming red telephone booths! So of course no trip to London would be complete without snapping at least one quick picture with one. You gotta! While the iconic phone booths can be found throughout the city, some of the most iconic locations for them can be found around the Houses of Parliament.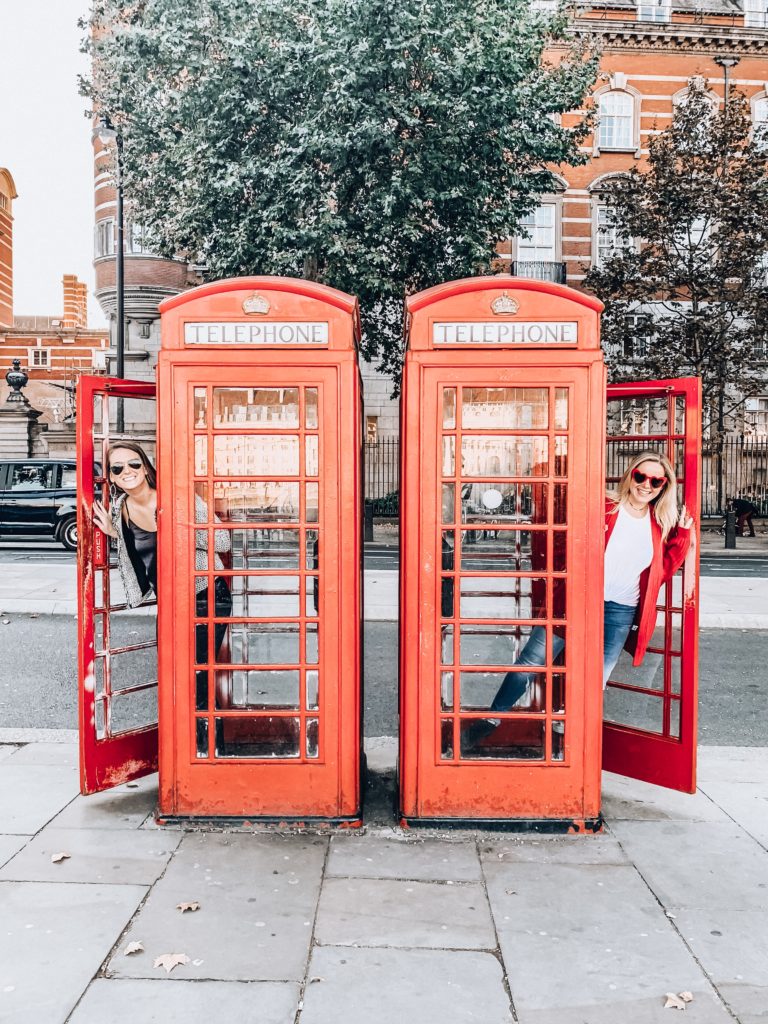 3. SEE THE LONDON EYE
While in the area of Big Ben head over to view the London Eye. I don't really recommend actually going on the London Eye because of the very long wait times, but that doesn't mean that you shouldn't see it at least once! It can be conveniently found in the same area as the Houses of Parliament.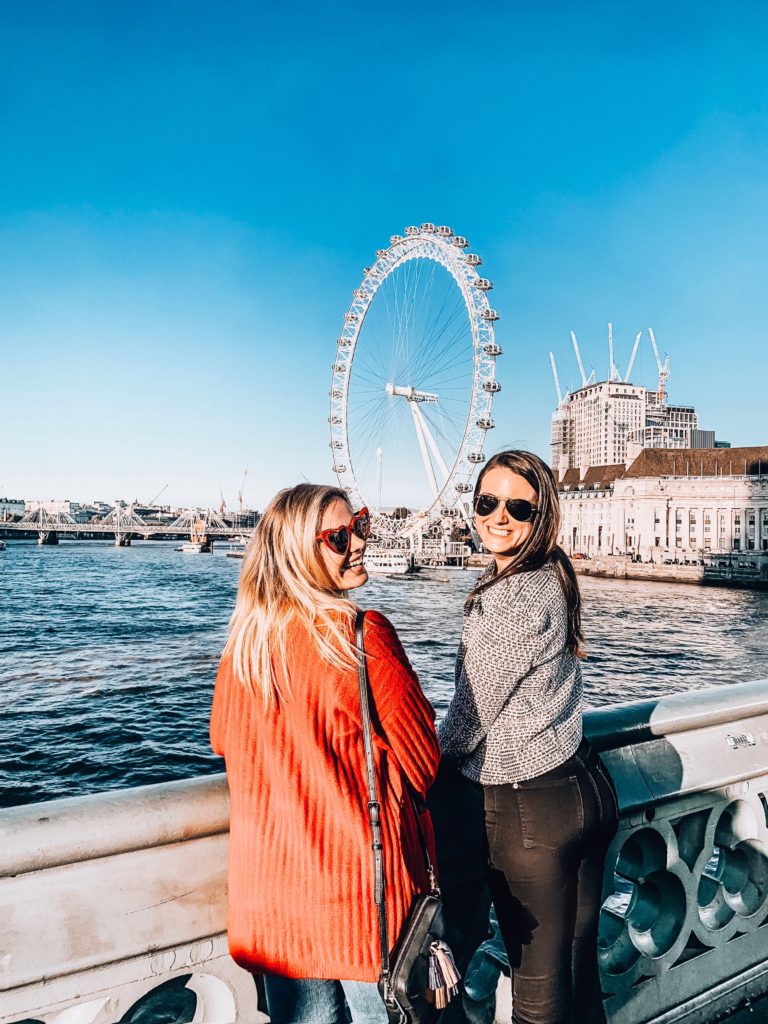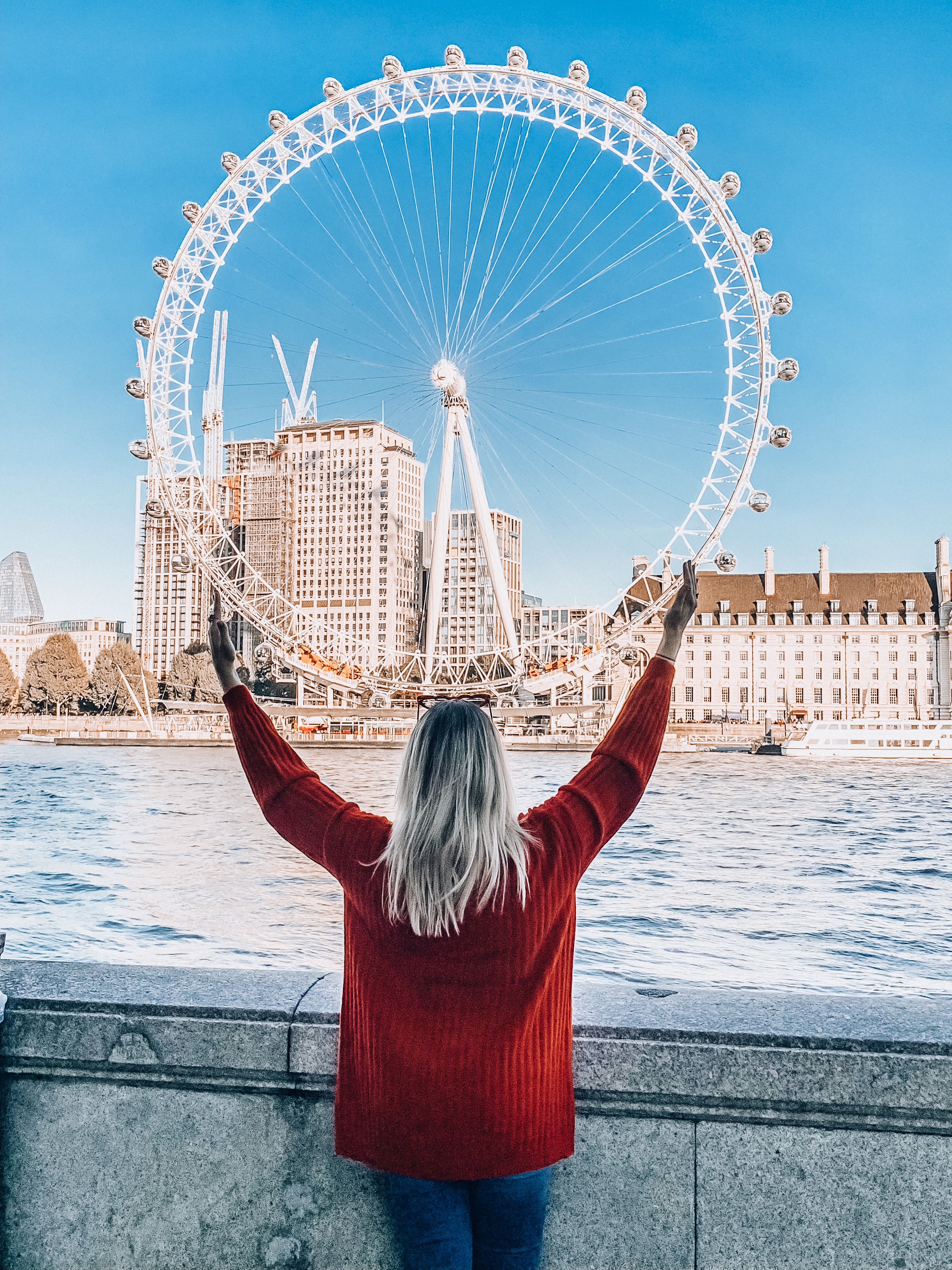 4. PICCADILLY CIRCUS
Piccadilly Circus has to be one of the most famous road intersections in the world. It's iconic for several reasons. The unique architecture surrounding it, the iconic advertisements on the buildings that light up at night and the statue of Eros in the middle. It's a place that's known all over the world. Many many tourists flock there year in and year out to have their picture taken here.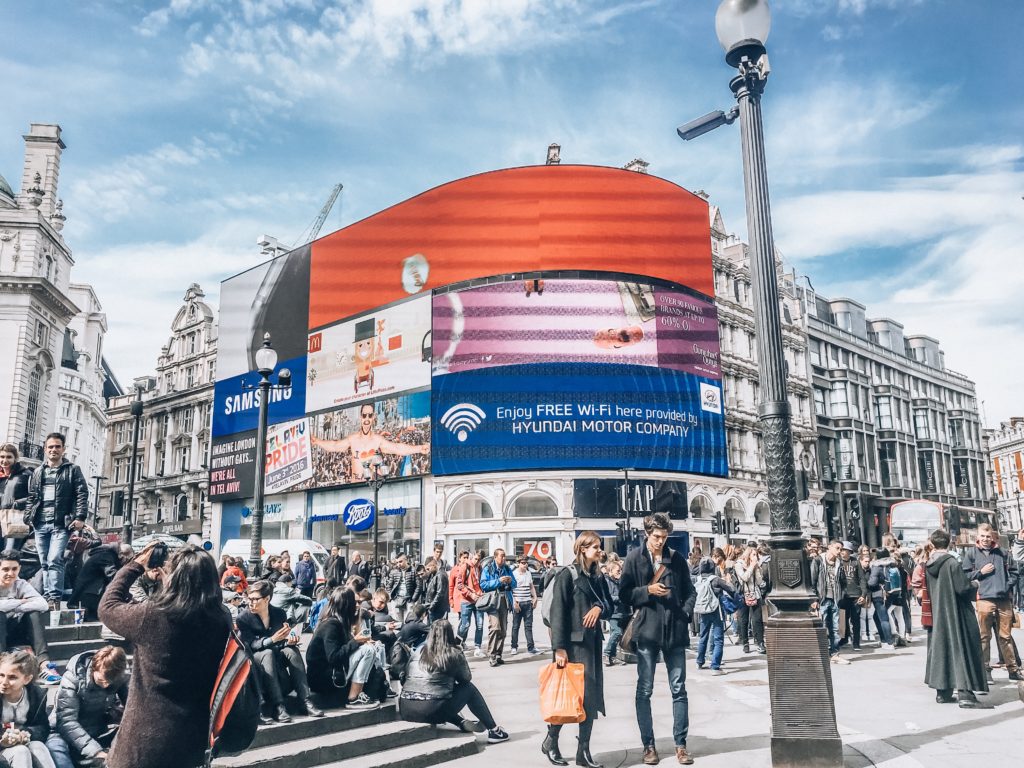 5. BUCKINGHAM PALACE
The home of the queen & the royal family. While in the Westminster area, don't forget to stop by! If you arrive around 11 am, you can watch the changing of the guard ceremony. The changing of the guard is an iconic thing to see in London for sure! If you are lucky enough maybe you can catch a glimpse of the queen like I did. (Psst, if the Royal Standard flag is flying, then you know the Queen is in Buckingham Palace!)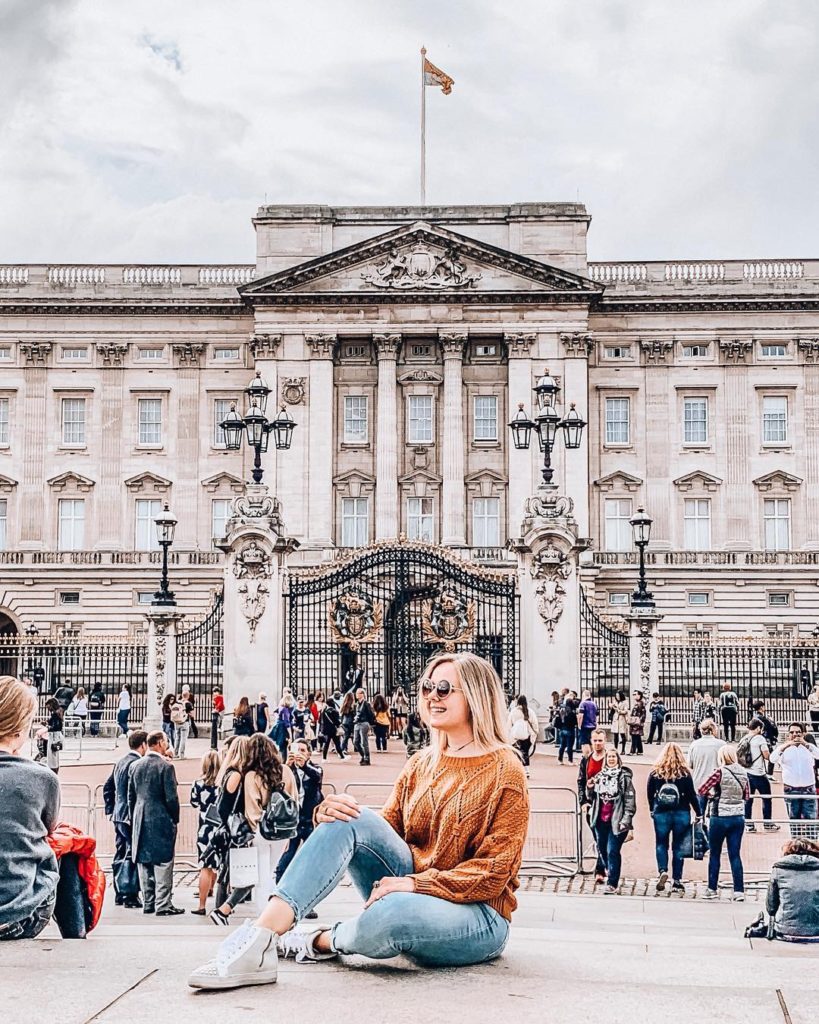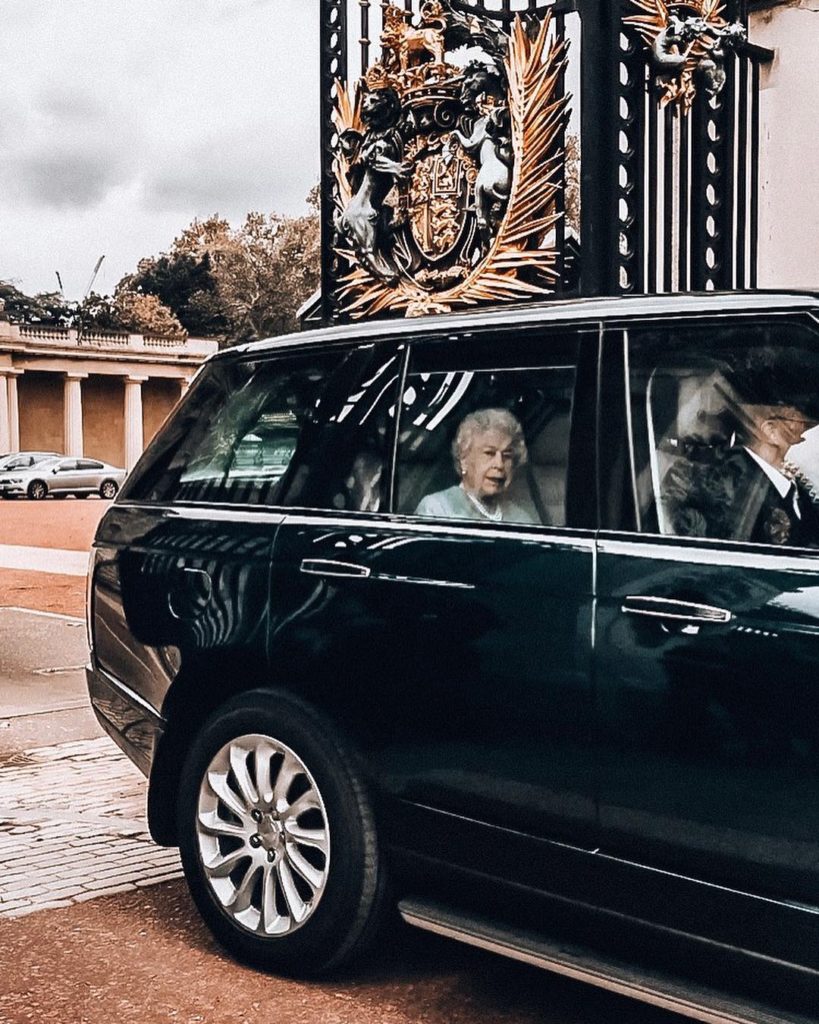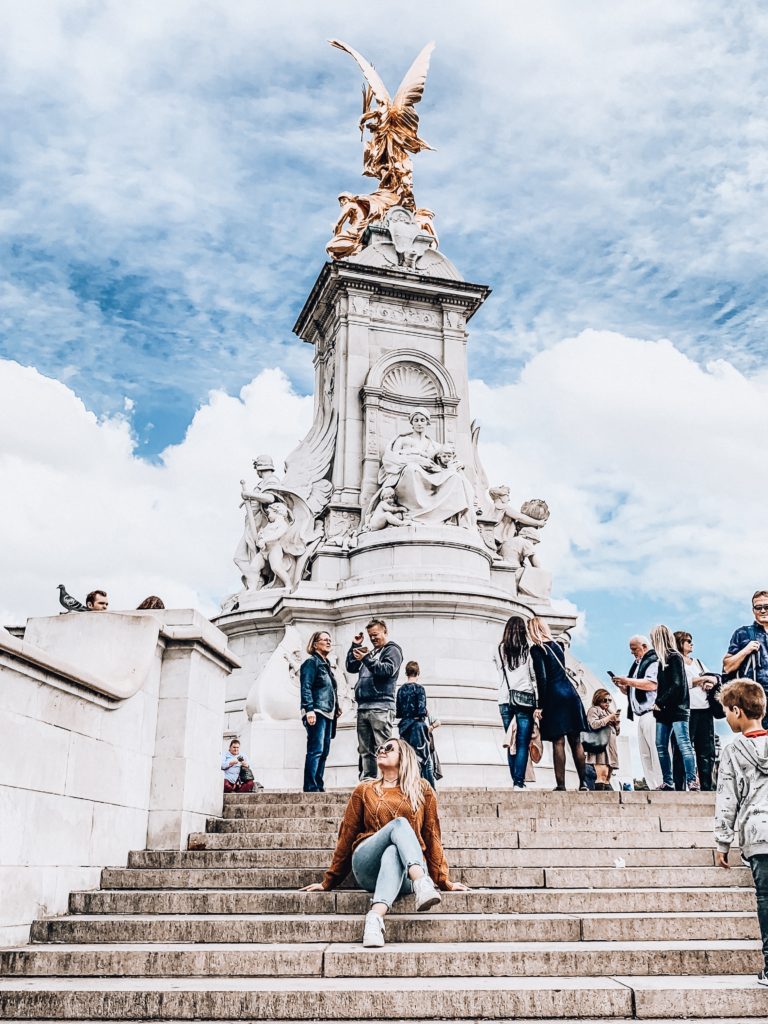 6. TAKE A STROLL AROUND NOTTING HILL
An Instagram lover's paradise, this romantic neighborhood is filled with candy colored houses, cute shops and charming pubs that look like they are straight out of a movie set. In fact they have been! Notting Hill is one of the most posh areas of the city. It's the perfect place for a sunny afternoon stroll when visiting London town.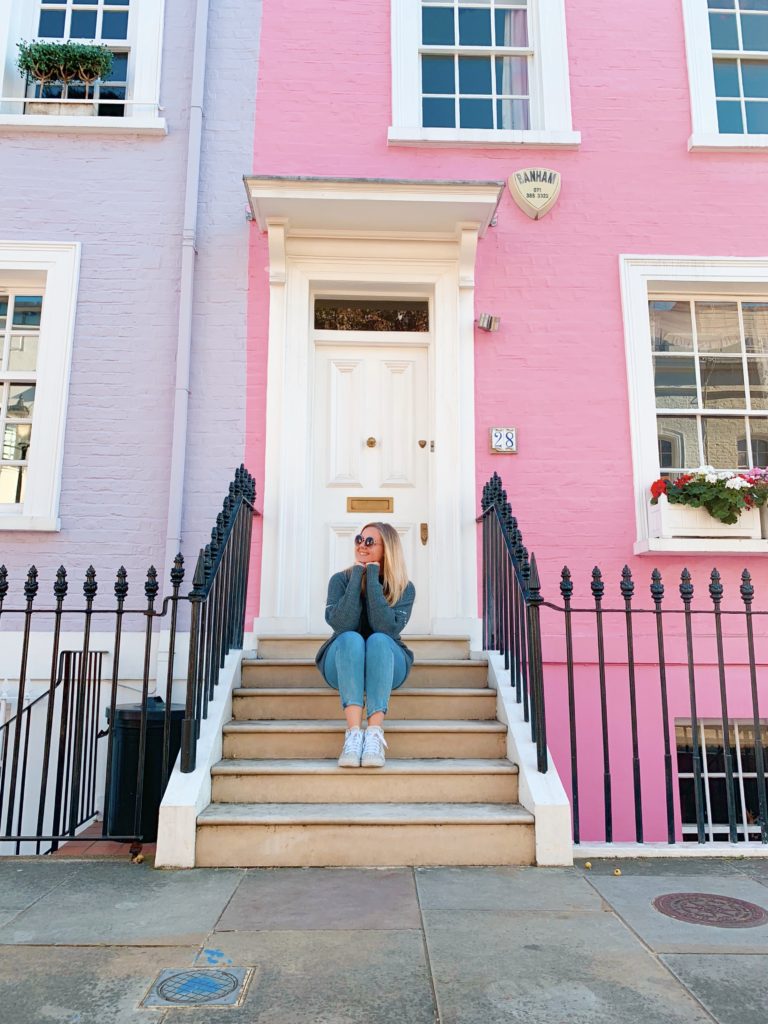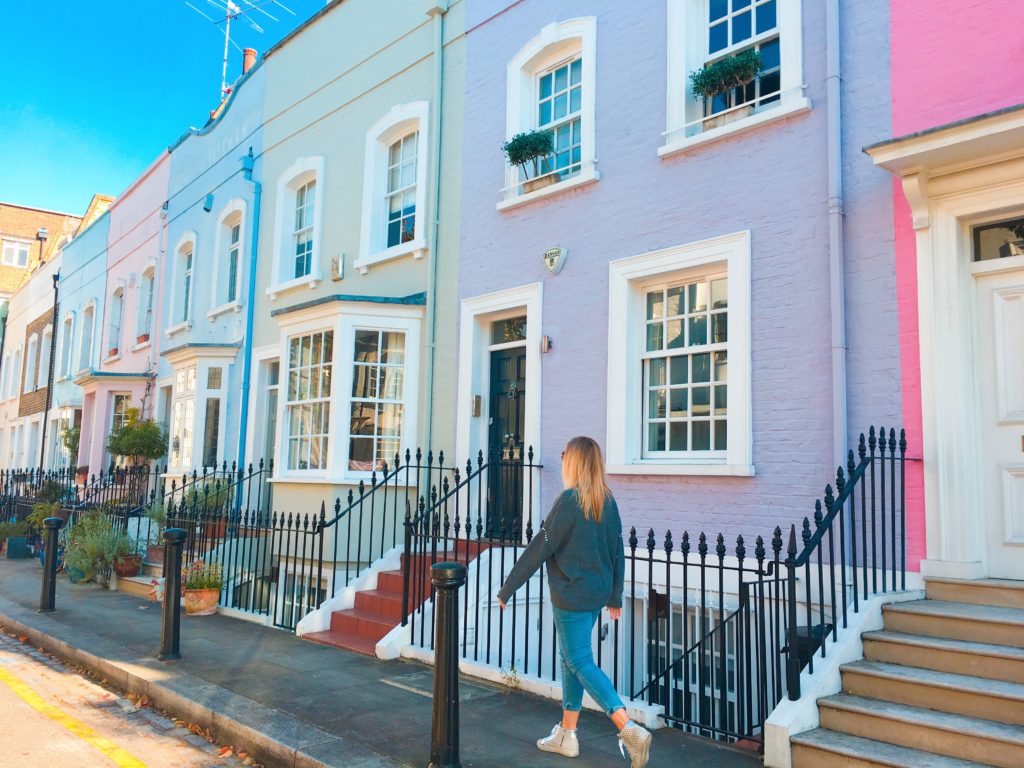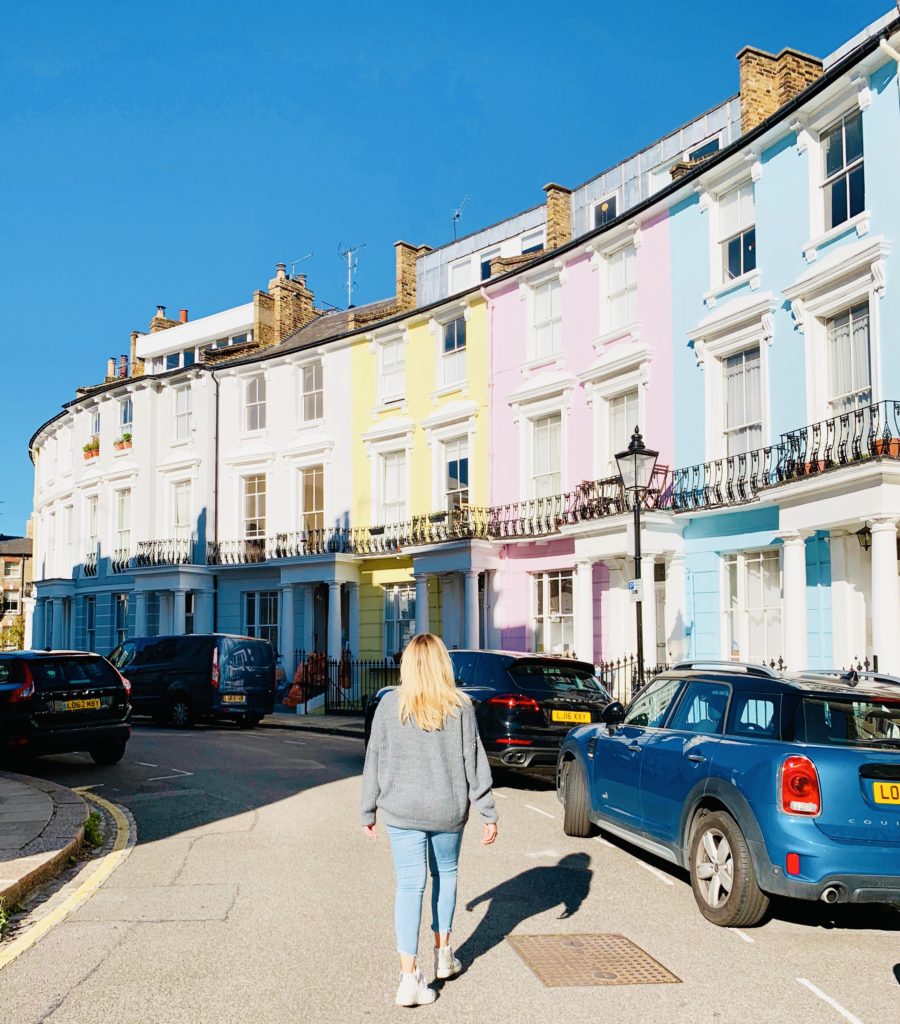 7. PEGGY PORSCHEN
To continue with the pastel theme head over to the cutest pink bake shop I've ever seen with the most delicious treats, too. I was lucky enough to visit during my favorite holiday: Halloween! The storefront is constantly changing each season with different flower themed decorations, along with their stenciled coffee's. How amazing is this one below?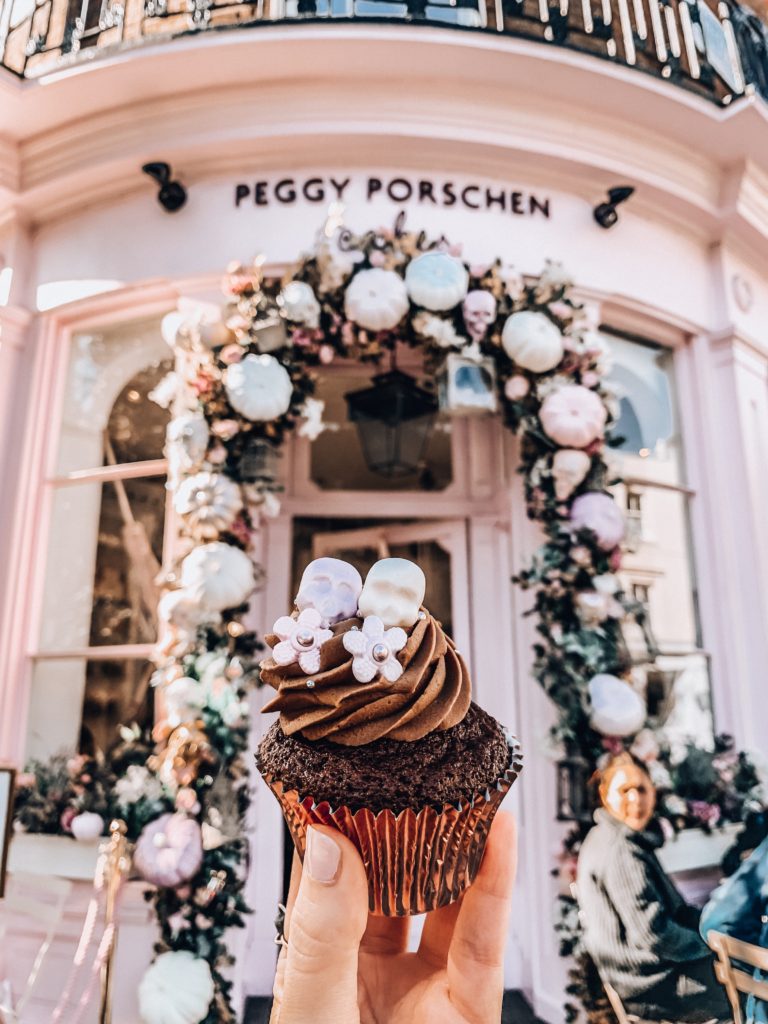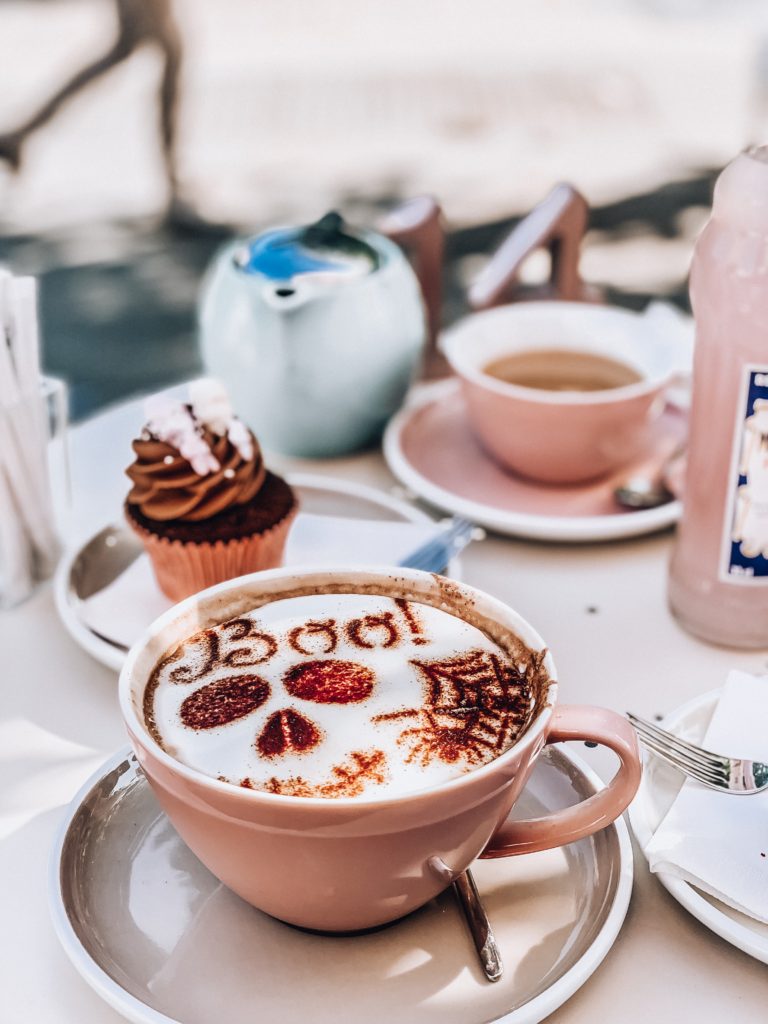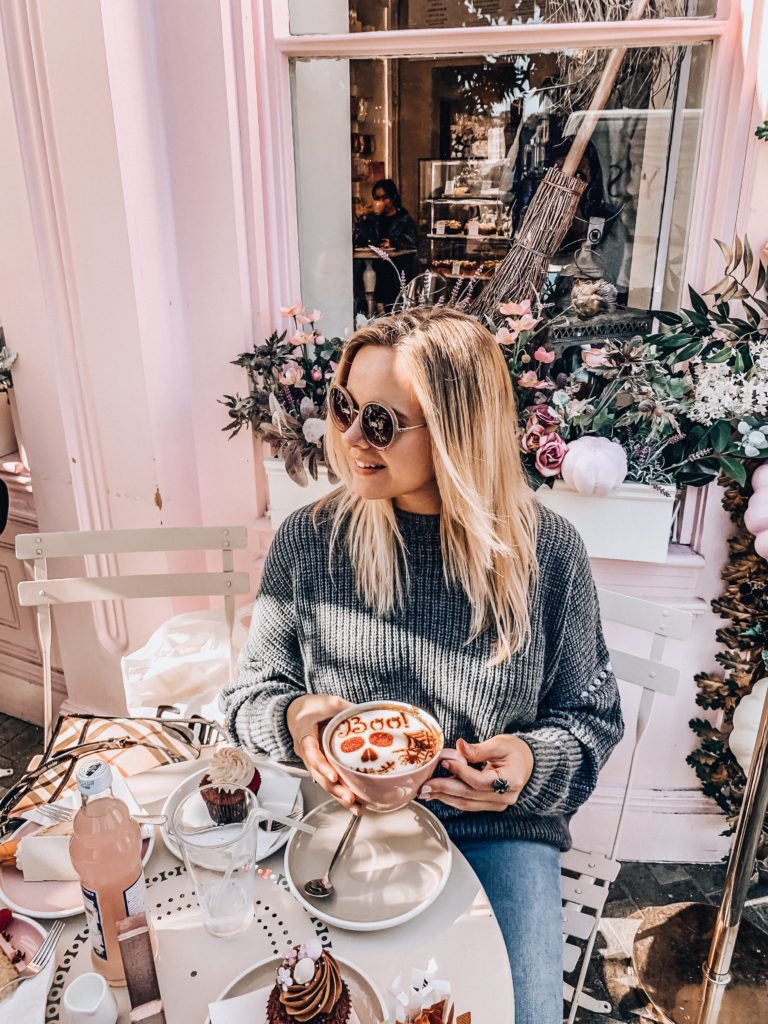 8. AFTERNOON TEA AT SAINT AYMES
While in London, you must go to an afternoon tea! The Afternoon Tea at Saint Aymes a great choice. Can you tell I am obsessed with cafes with floral storefronts?! We ordered the English Tea, Glitter Waffles & a Unicorn Llate. I don't think our morning could have gotten any more magical than this!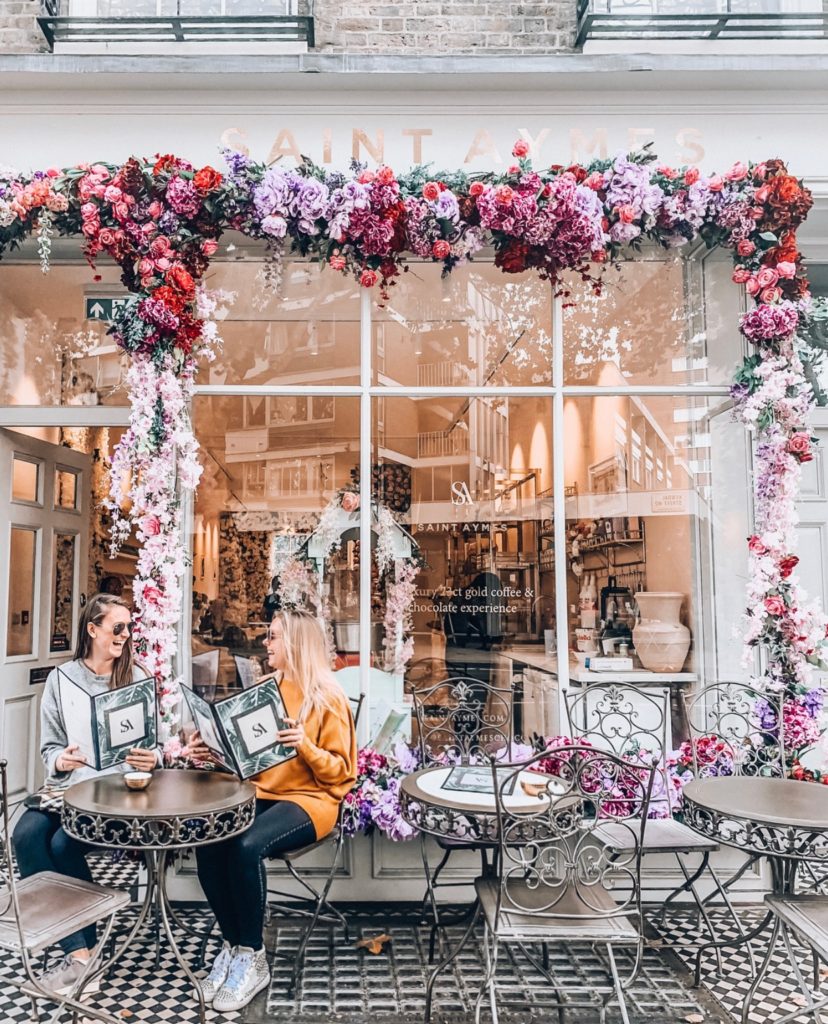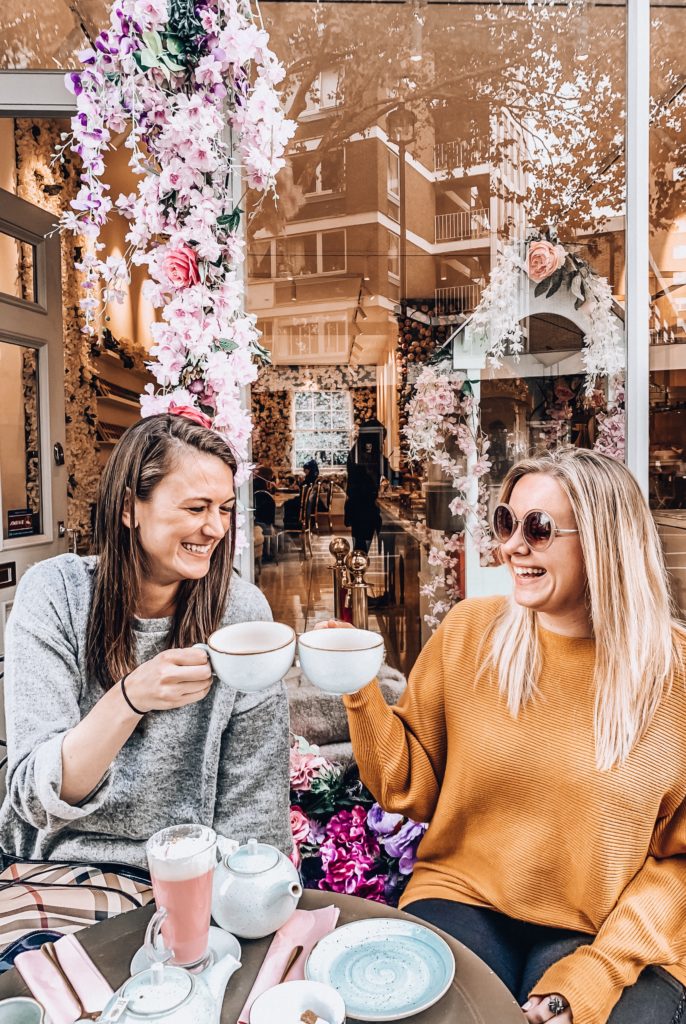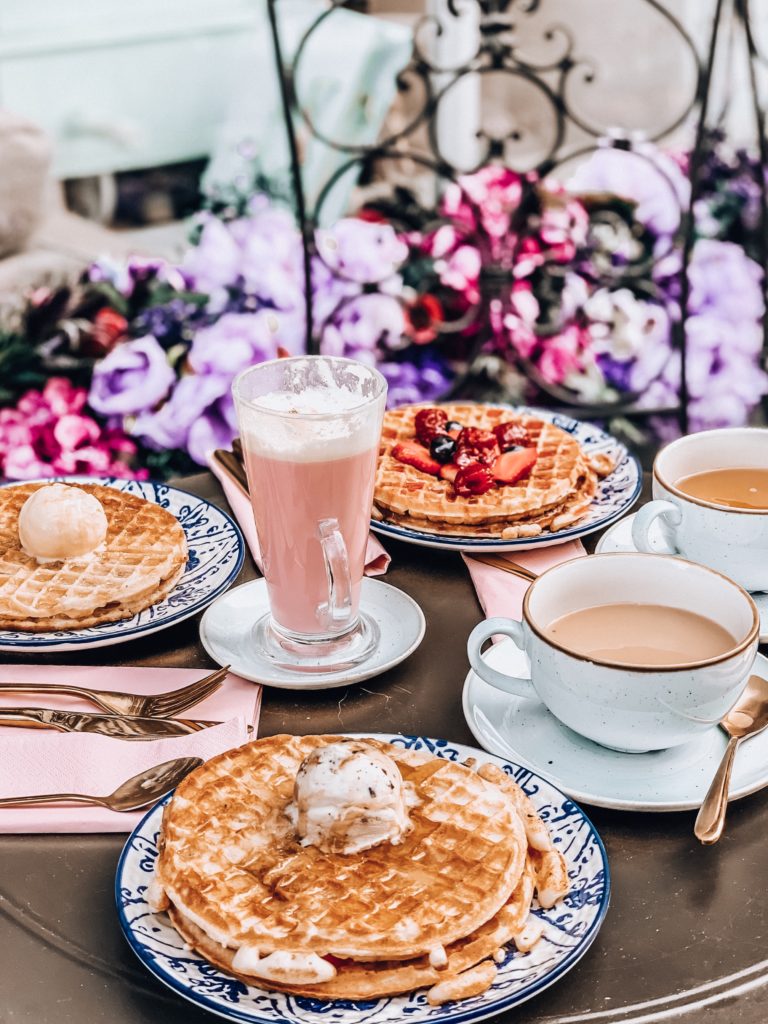 9. SHOPPING ON OXFORD, REGENT AND CARNABY STREETS
These are four of the most major shopping streets in the entire city but their close proximity to each other means you can cruise all of them in the same day, if walking doesn't bother you!
Oxford Street is thriving with street fashion like Topshop and Selfridges while Bond and Regent Street lean to more high end designer shops. Carnaby Street is home to more independent brands which has a small charming feel.
Right before the holidays is my favorite time of the year for shopping, especially when London is all dressed up for Christmas!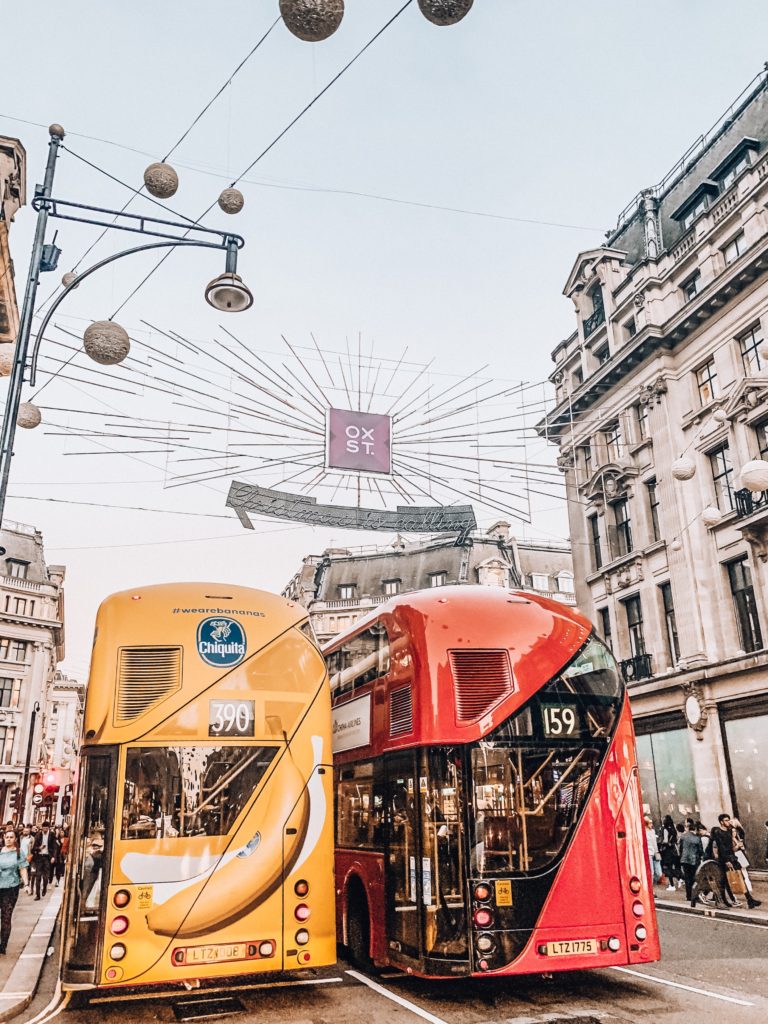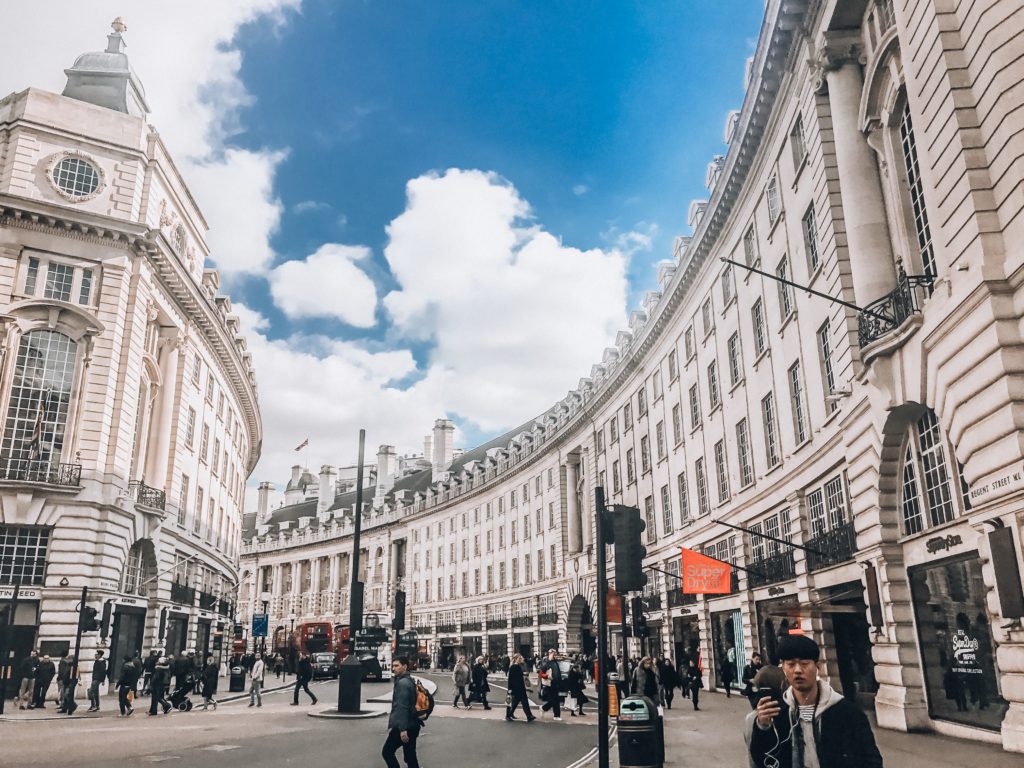 10. LIBERTY LONDON
While in this main shopping area end your shopping excursion at Liberty, the most beautiful department store in London. Liberty is built in a Tudor style house. It's quite charming as it is expensive. The beautiful atmosphere and gorgeous products are worth the visit itself.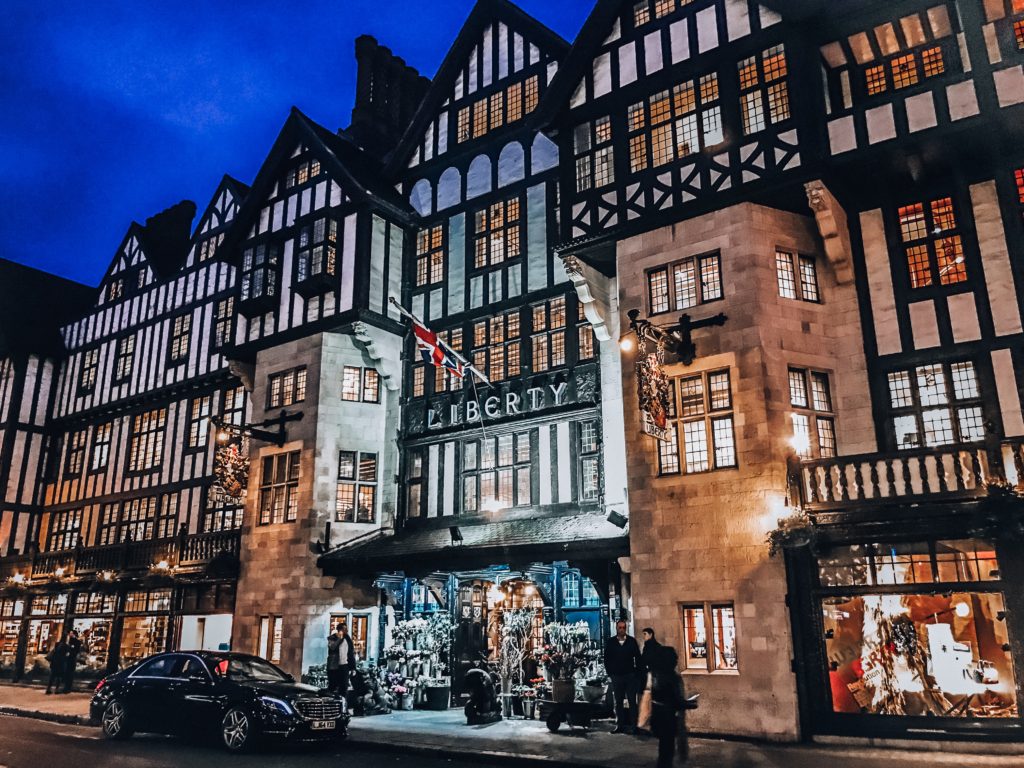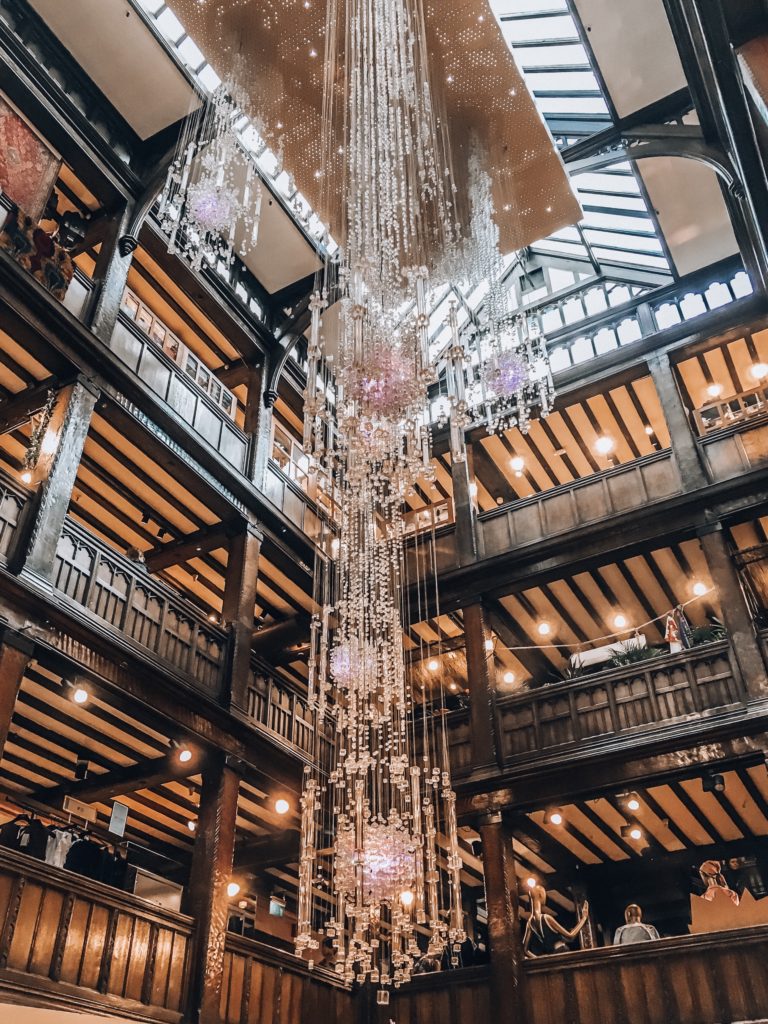 11. HARROD'S
Shopping at the famous department store Harrods is a must! Harrod's is a luxury department store home to designer fashion, upscale gifts and accessories. Take the escalator to the second floor to find my favorite area Harrod's gift shop. You can also find the Ice Cream parlor, Tea Room, and other eateries here as well.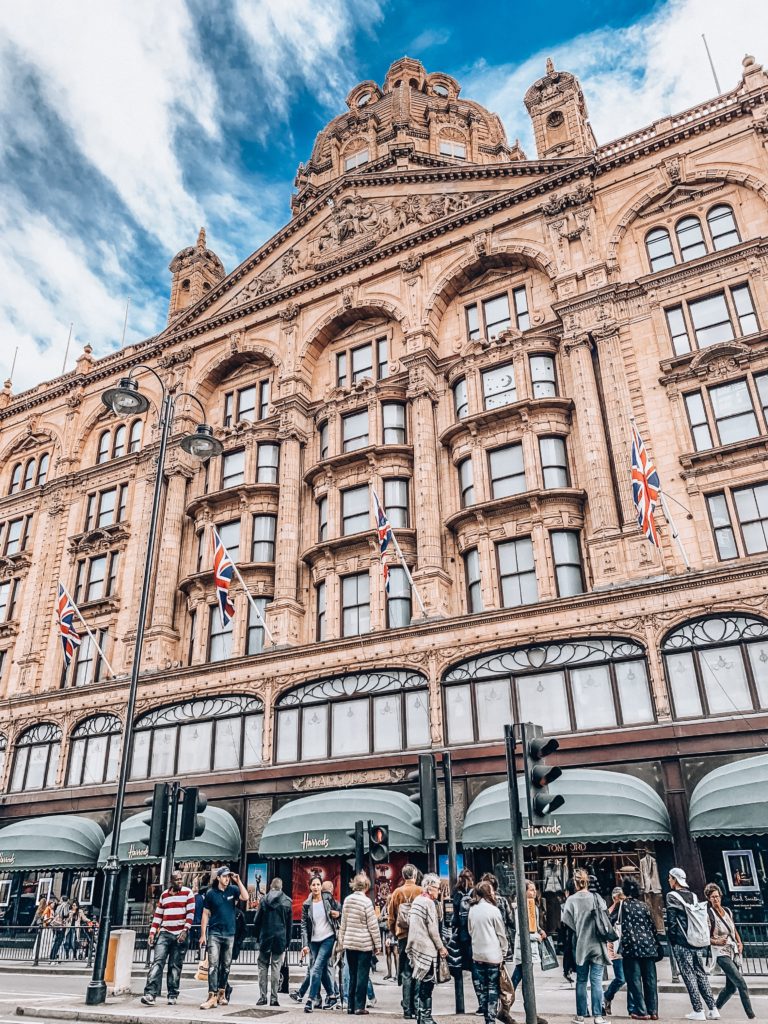 12. COVENT GARDEN
London's famous Covent Garden houses many restaurants, bars, markets and botiques. I recommend coming here hungry with some free time on hand. There are many restaurants and cafes here where you can pick up a snack or lunch while enjoying the atmosphere. I loved watching the street entertainers and singers. I felt like I was in a Broadway play!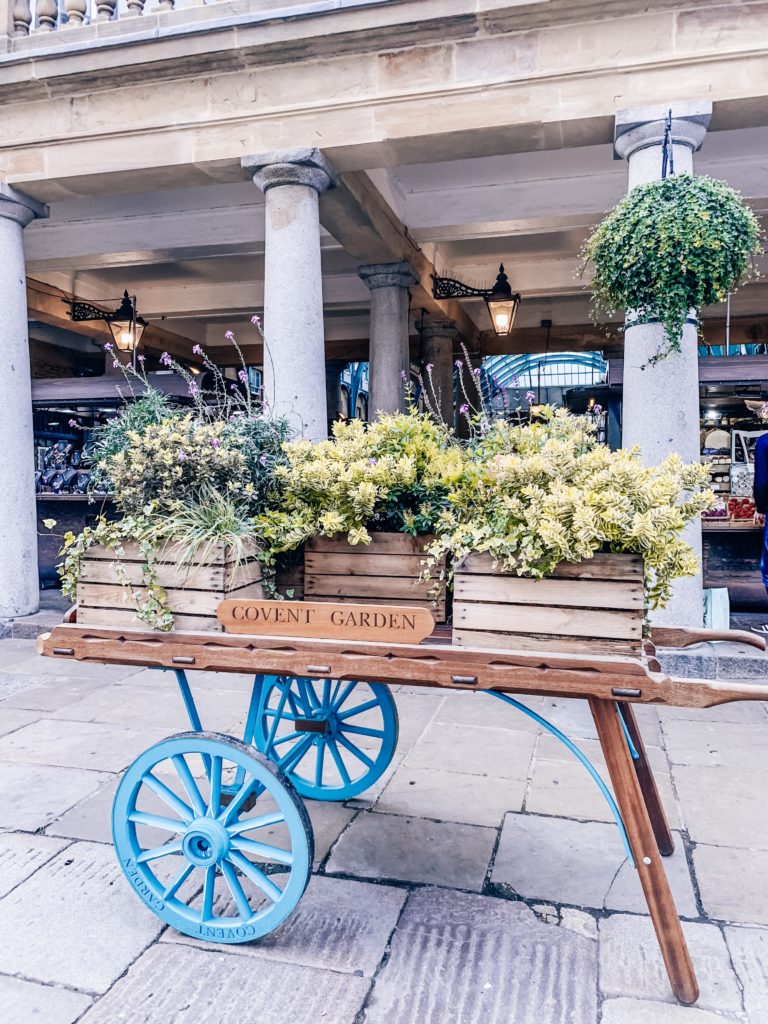 13. CHINATOWN & SOHO
Whenever I spend time in London I always find myself wandering down to Chinatown for some delicious food and cocktails. London's Chinatown may not be as buzzing as Bangkok's, or as big as New York's, but it's certainly worth a visit. Soho is London's most famous nightlife area as well. Soho is home to some of the most world class restaurants and the best bars and clubs in the UK capital. I recommend heading over to the Experimental Cocktail Club! It's a speakeasy style basement club, hidden behind a random Chinatown door. The drinks are superb!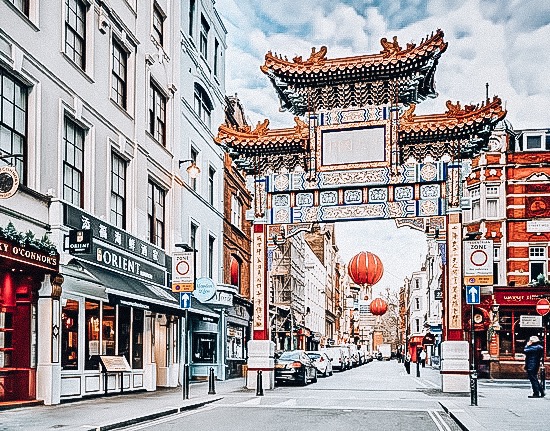 14. BREAKFAST AT THE BREAKFAST CLUB
Soho's trendy diner The Breakfast Club, will treat you to a delicious American-style breakfast in one of London's most quirky cafes. Don't be discouraged if you see a long line. It's worth the wait!! If you get there early you will spend only a small amount of time outside this eye-eyecatching bright yellow diner before getting a table. I ordered the pancakes. They were seriously the best pancakes of my life & I am not just saying that. I am still dreaming of that delicious buttercream & fresh fruit topping!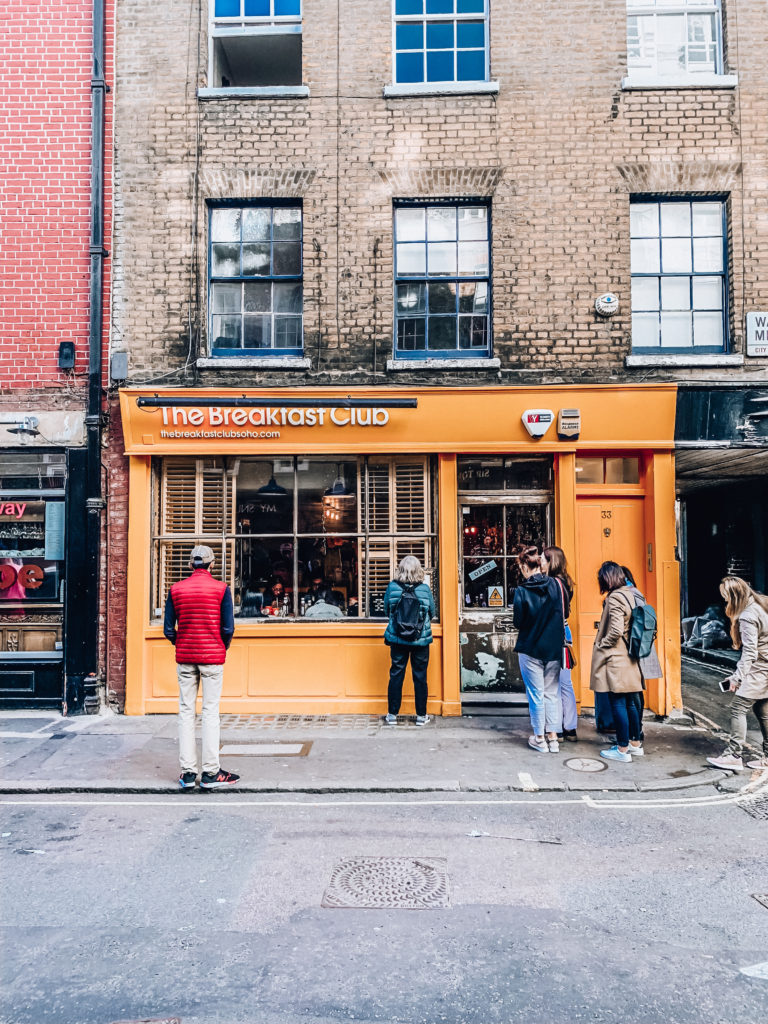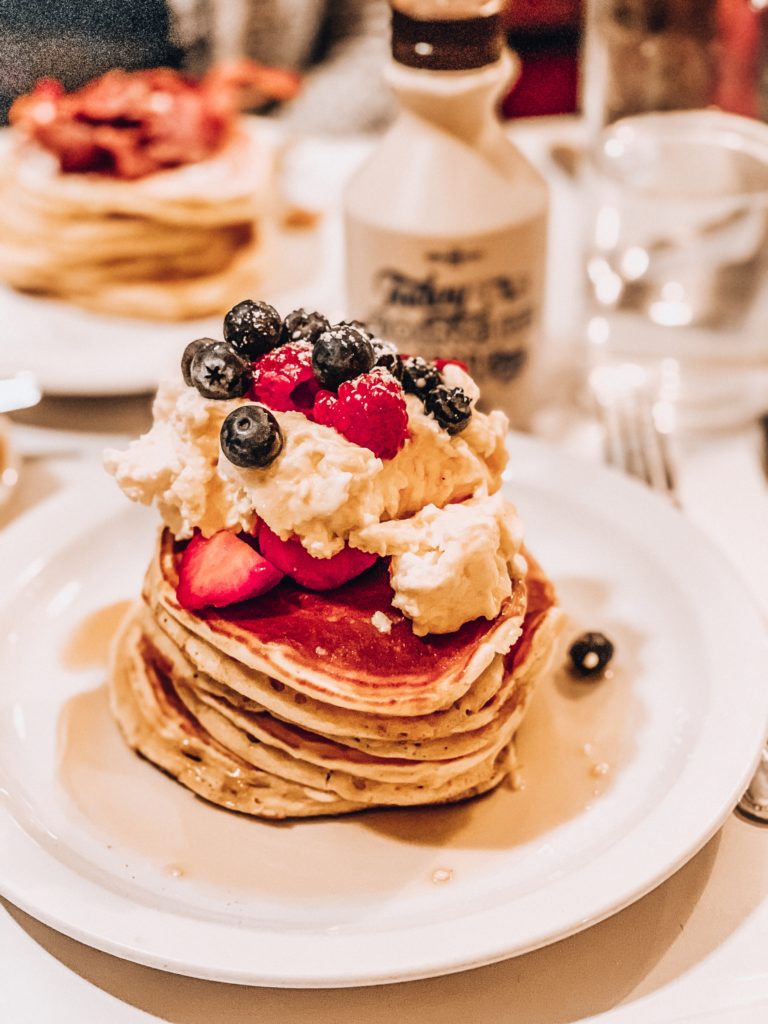 15. SKY HIGH COCKTAILS AT THE SHARD
The Shard is the tallest building in the United Kingdom, and the view definitely does not disappoint! My recommendation is to get drinks at the lounge at night. There is no fee to get up there and you can relax and take in the view of London at night while enjoying a refreshing cocktail.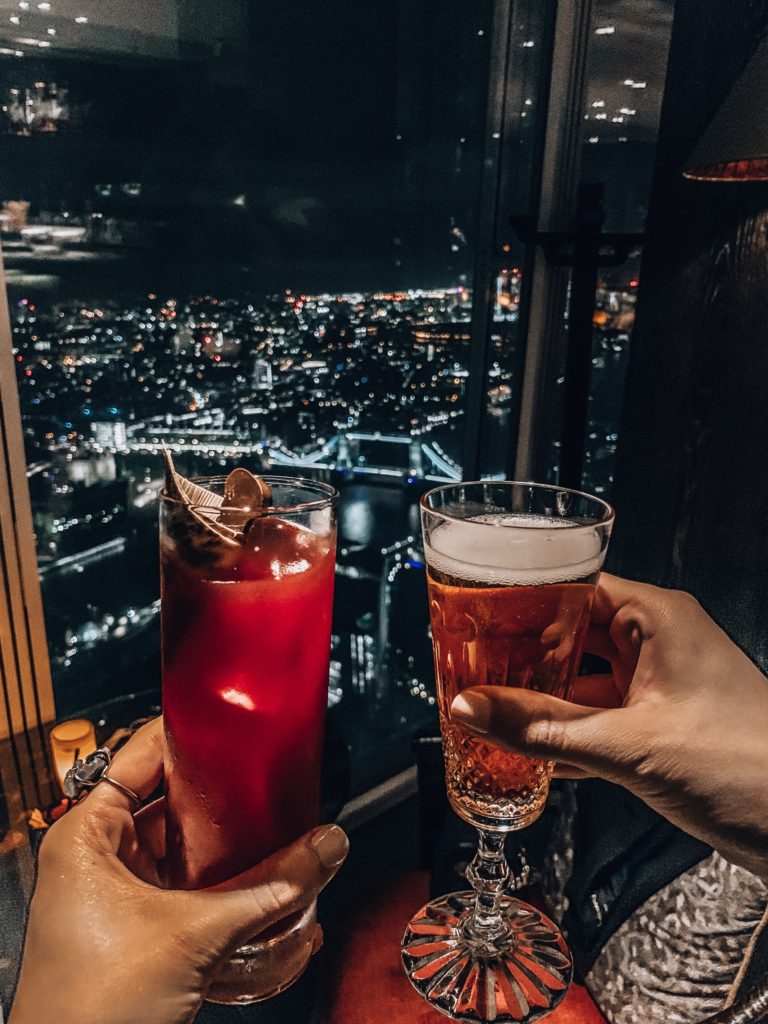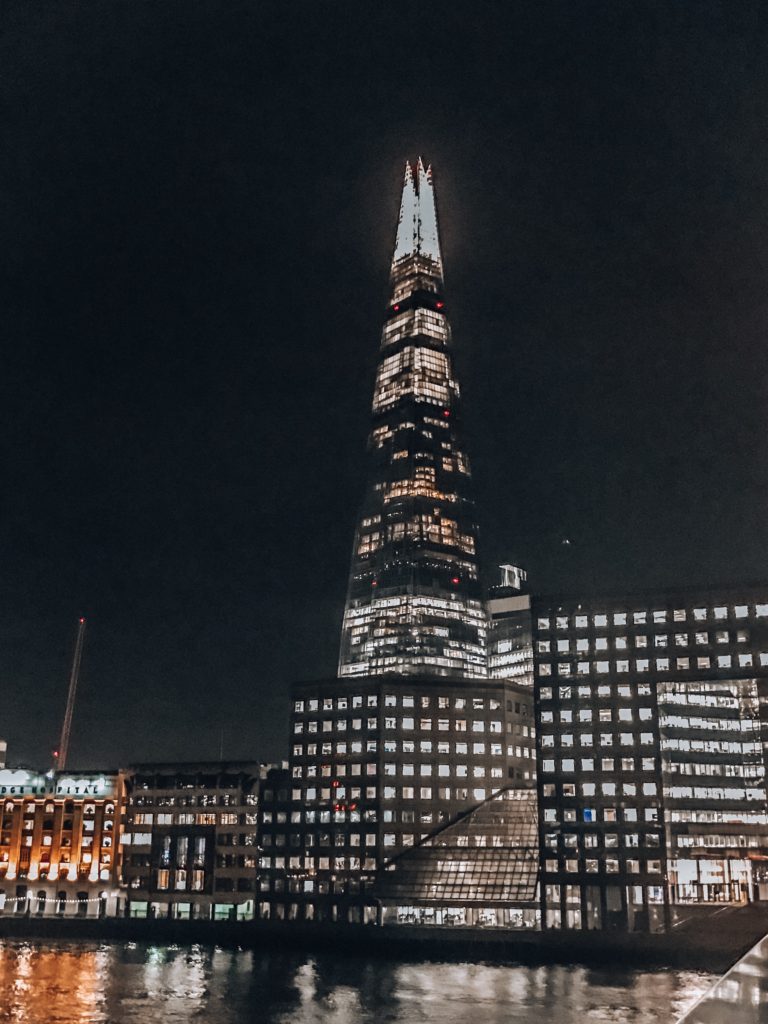 16. NIGHTIME STROLL OVER THE TOWER BRIDGE
This is one of my favorite night activities & has become a London tradition of mine. It's so beautiful walking along the water with the city lights, and the Tower Bridge has such pretty views of London at night.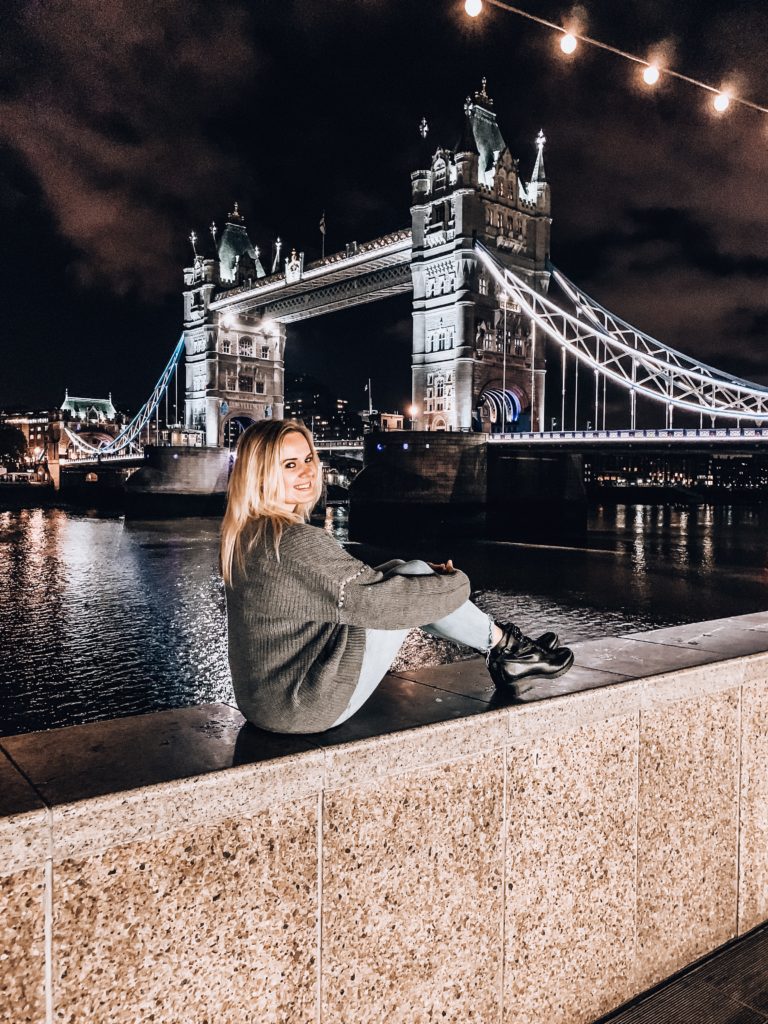 17. TOWER OF LONDON
The Crown Jewels of Queen Elizabeth II and other members of the Royal Family are kept in the Tower of London. This royal castle holds many secrets and stories and is a must visit on your first trip to London. Apart from viewing the royal jewels you can meet the famous Beefeater guards and stroll around the castle walls.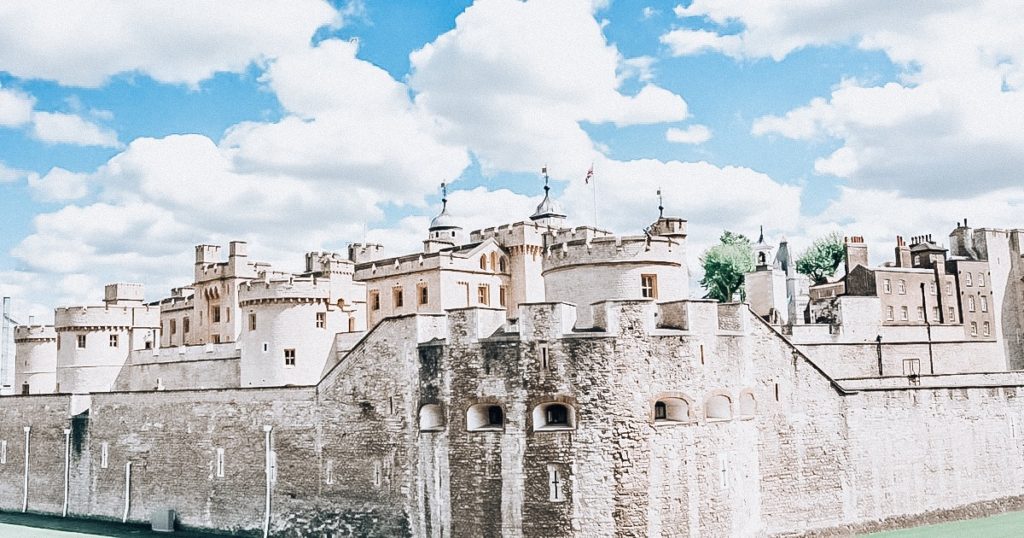 18. DINNER AT SKETCH
You may have seen Sketch London on your Instagram and Pinterest feeds as the super cute pink place to eat in London. Between the chevron tiles, pink velvety chairs, and shimmering bar, everything is just so pretty and pink!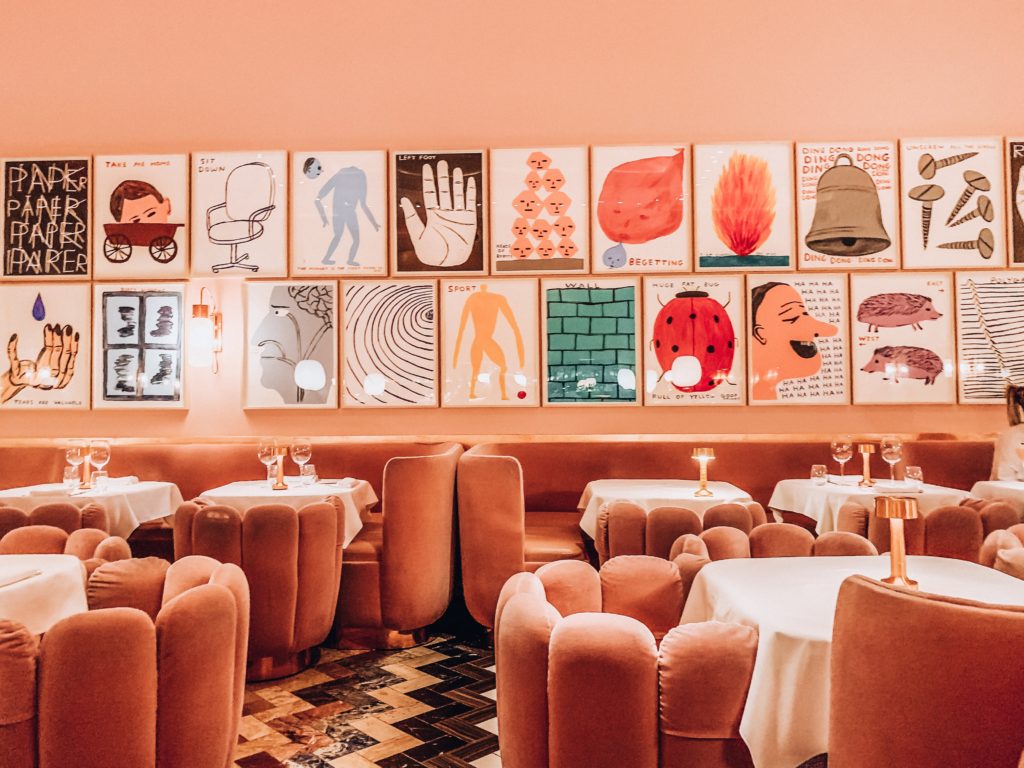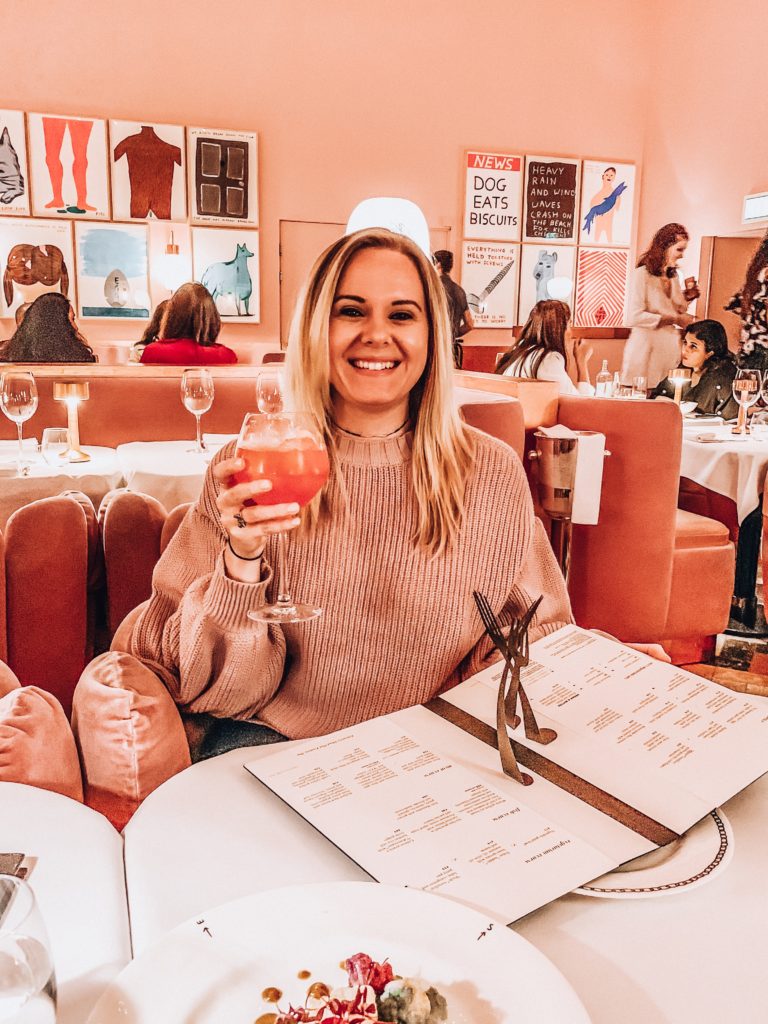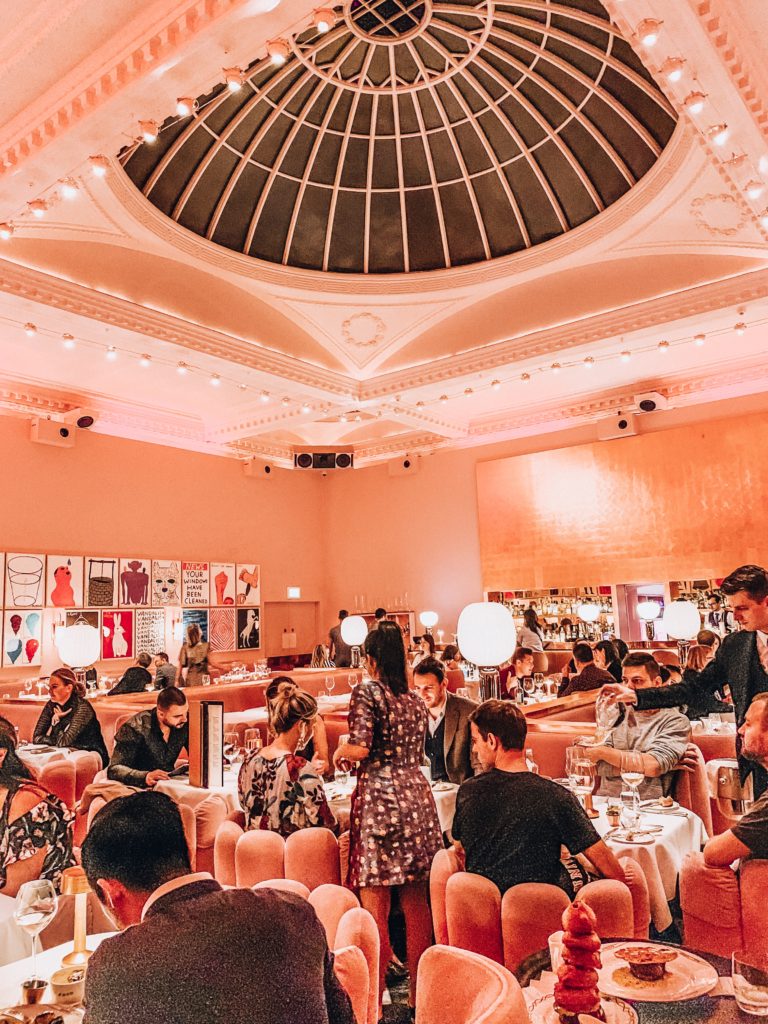 Not to mention those bathrooms. Those egg shaped things are the toilet stalls. I don't know who came up with this concept but lets give them a round of applause! They have managed to make the restroom a fun and memorable experience. Never have I ever spent so much time in a bathroom taking photos than at Sketch London. Be sure to make reservations ahead of time as they fill up fast. This pretty in pink room is called the Gallery Room (pictured above).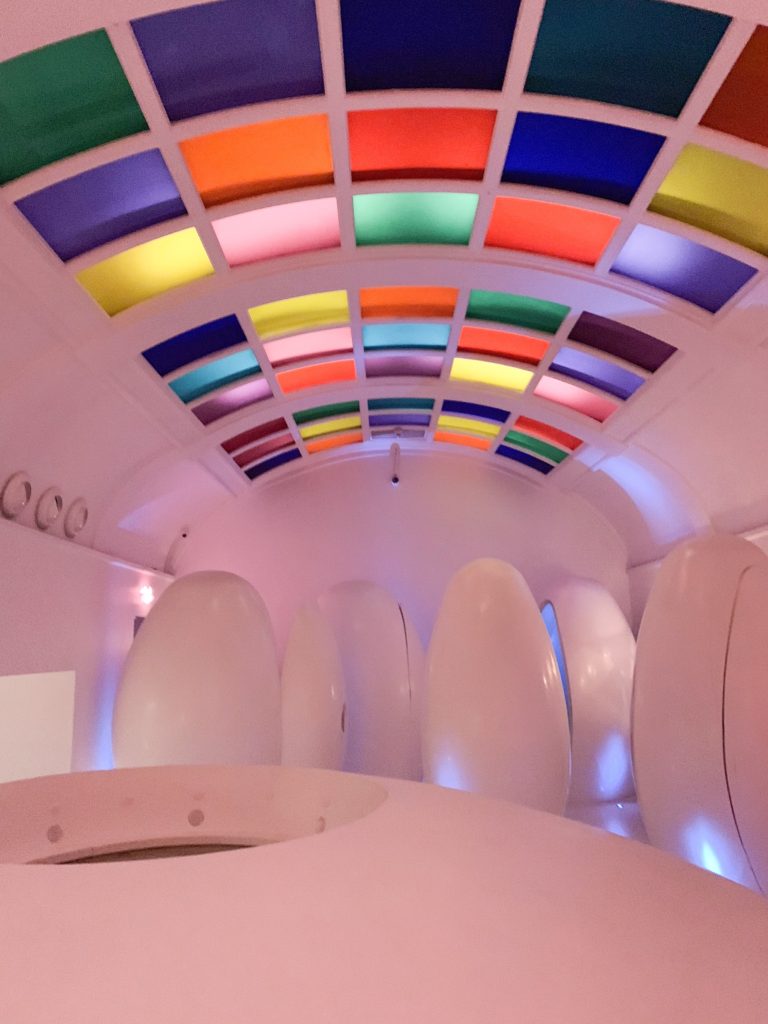 19. DALLOWAY TERRACE
If you want to impress everyone with beautiful instagram photos, Dalloway Terrace is the spot! The interior of this place is what you call #interiorgoals! The terrace was so dreamy with foliage covering the brick walls. This was one of the coziest cafés I have ever been to. They even have folded blankets placed on the chairs for those chilly fall days. We started with some coffee and assorted pastries. I enjoyed the acai bowl.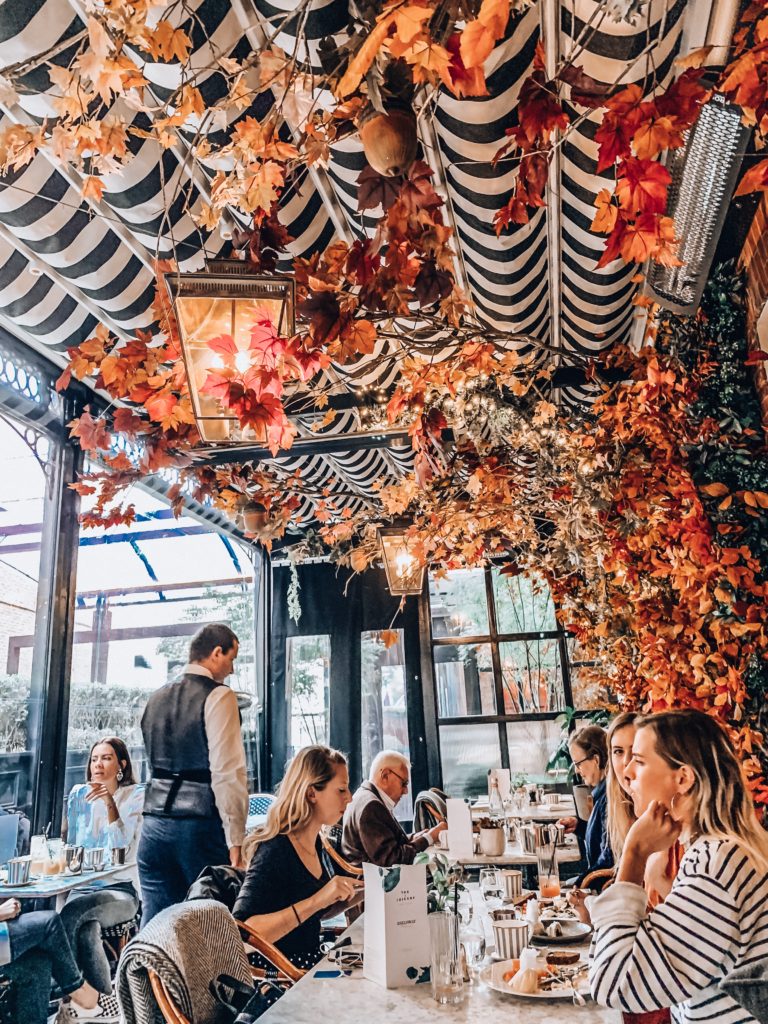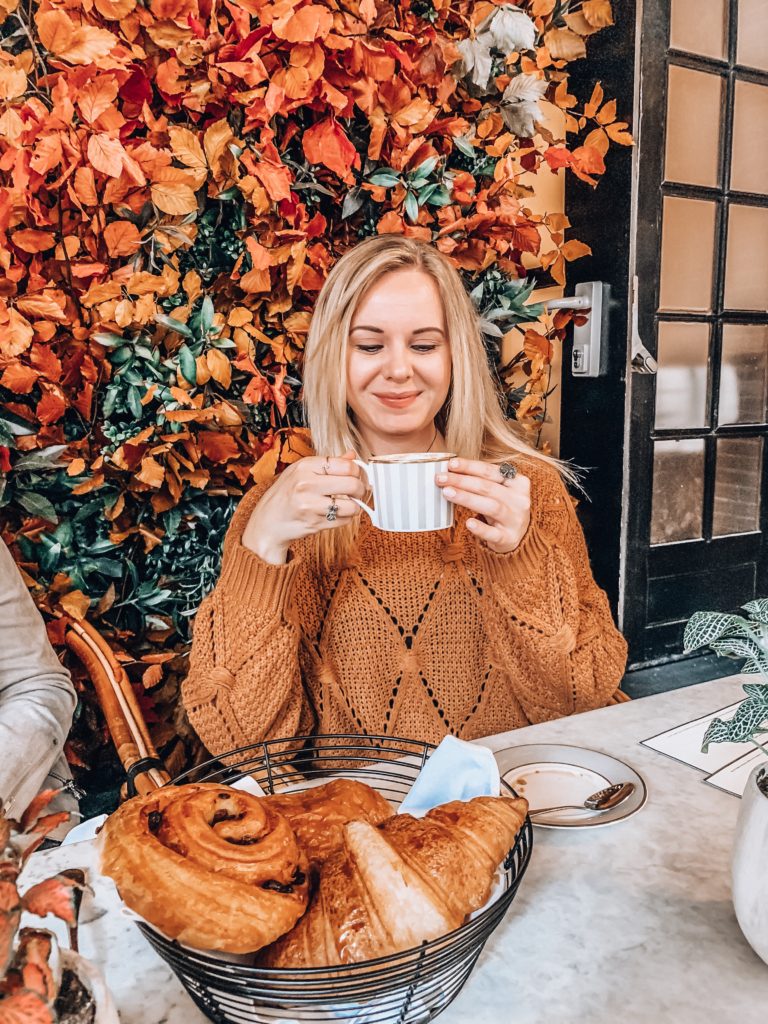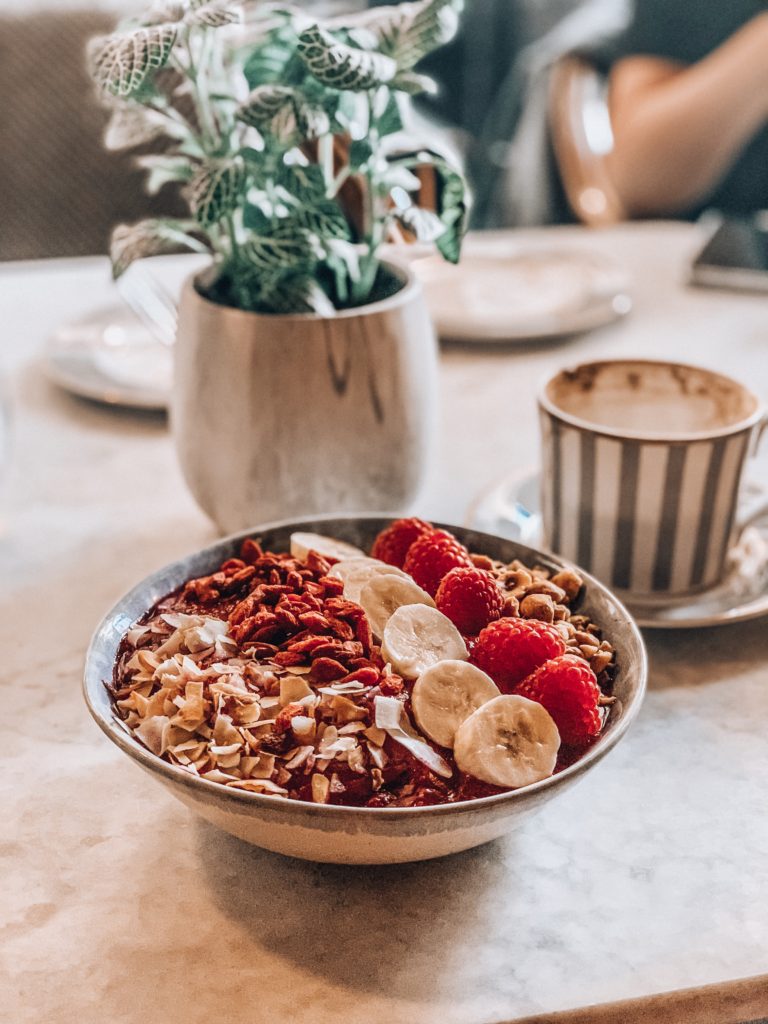 20. BOB BOB RICARD
It could have been their famous Press For Champagne buzzer that brought me to this restaurant, or the fact that the restaurant has pink everywhere and is a beyond glamorous spot for an evening out. I am so obsessed with this Press For Champagne buzzer I think I need one next my bed at home! Don't leave without trying the crème brulè that is lit on fire right before your eyes.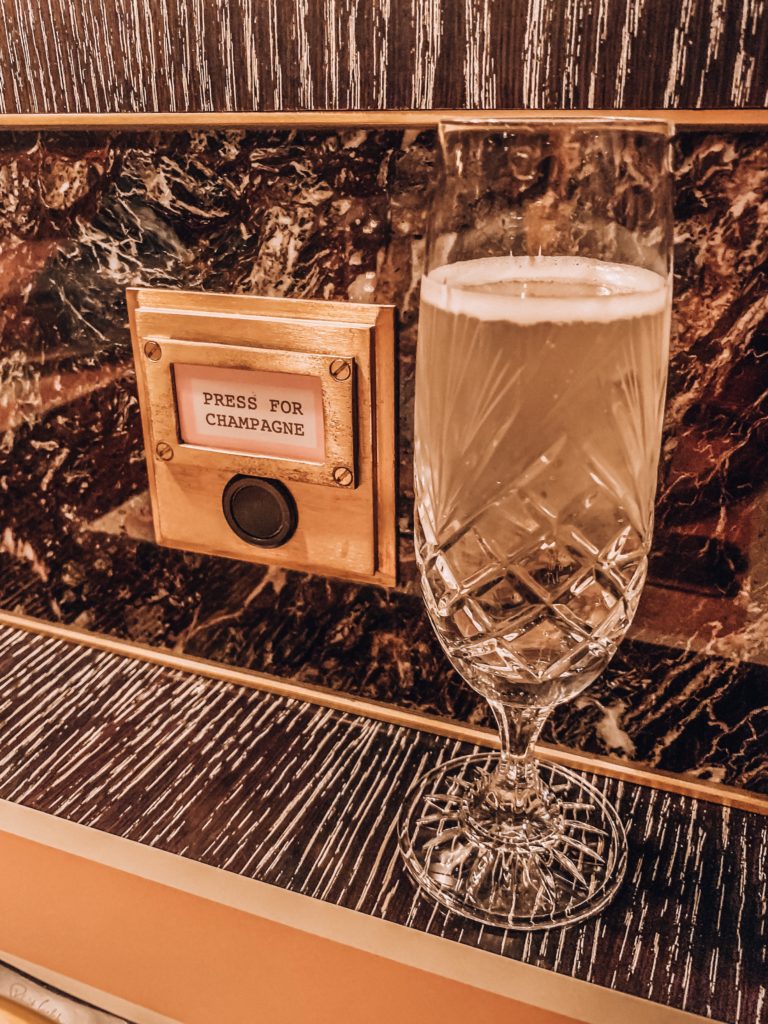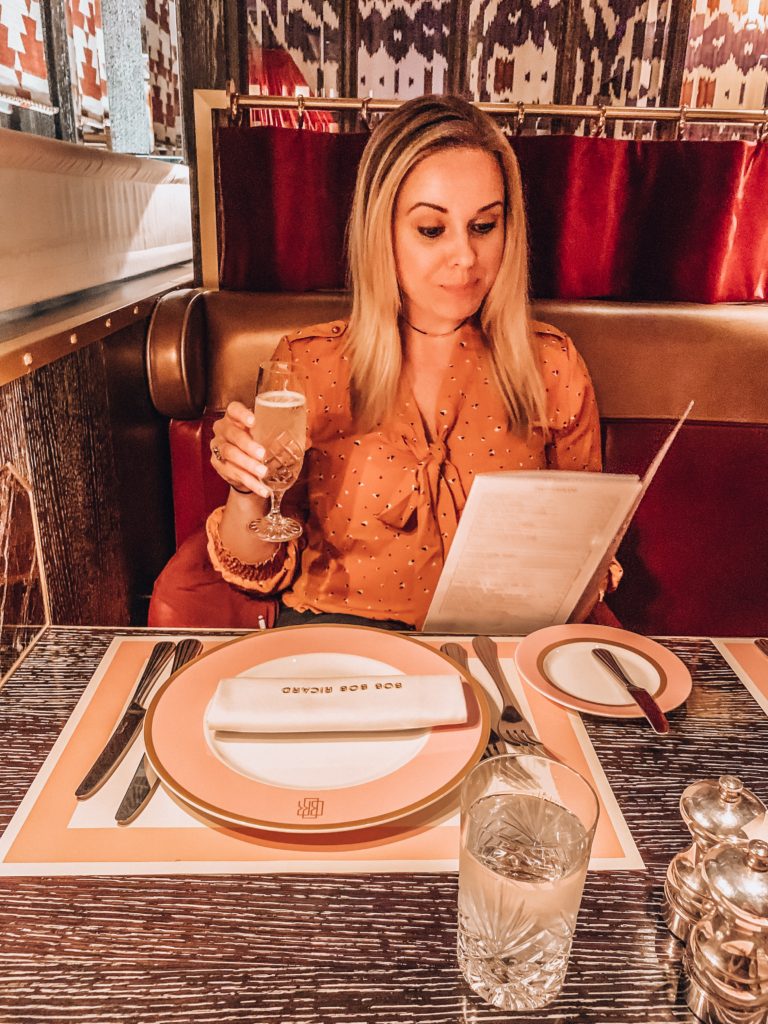 There are so many fun things to do in London and I guarantee you will constantly be adding to your London Bucket list, just like me! London is a diverse, outstanding, and ever evolving city. To me it's one of the greatest on earth!
LIKE IT? PIN IT!
Let me know in the comments below if you are planning a trip to London and tag me on Instagram @blondevoyagenyc so I can see your adventures.